Various CIGI experts will participate in the upcoming "Frameworks for Sovereign Debt Restructuring" conference at Columbia University.
Susan Schadler (CIGI Senior Fellow) will participate on a panel discussing "Implications of Recent Events."
Domenico Lombardi (CIGI's Director of the Global Economy Program) will participate in a panel entitled "The Private Contractual Approach" as it related to sovereign debt restructuring.  
James A. Haley (CIGI Senior Fellow) will also be participating as a speaker.
Event Speakers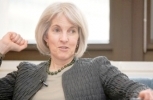 CIGI Senior Fellow
Susan Schadler is a CIGI Senior Fellow. She is a former deputy director of the International Monetary Fund's European Department, where she led surveillance and lending operations to several countries and managed a number of research teams working on European issues. Her current research interests include the sovereign debt crisis, global capital flows, global financial institutions and growth models for emerging market economies.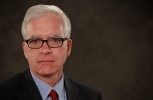 CIGI Senior Fellow
James A. Haley has been a CIGI senior fellow since September 2014. He is currently public policy fellow at the Woodrow Wilson International Center for Scholars in Washington, DC.