Malcolm Knight will be in Bodrum for activities involving G20 Sherpas & Financial Deputies.
Event Speakers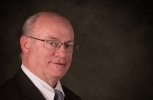 CIGI Distinguished Fellow
Malcolm D. Knight is a CIGI Distinguished Fellow. He is also deputy chair of the board of directors of Payments Canada, visiting professor of finance at the London School of Economics and a director of the Global Risk Institute in Financial Services.