The University of Minnesota Law School in cooperation with The Faculty of Law of the University of Geneva and the The Centre for International Governance Innovation are pleased to present The Global Debate on Intellectual Property, Trade and Development: Past, Present and Future - A Conference in Honour of Pedro Roffe. 
Event Speakers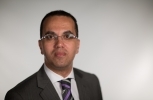 Bassem Awad is a senior fellow and was previously the deputy director of International Intellectual Property Law and Innovation at CIGI.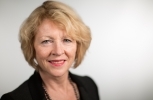 As director of international law at CIGI, Oonagh Fitzgerald established and oversees CIGI's international law research agenda, which includes policy-relevant research on issues of international economic law, environmental law, intellectual property law and innovation, and Indigenous law.