The University of Minnesota Law School in cooperation with The Faculty of Law of the University of Geneva and the The Centre for International Governance Innovation are pleased to present The Global Debate on Intellectual Property, Trade and Development: Past, Present and Future - A Conference in Honour of Pedro Roffe. 
Event Speakers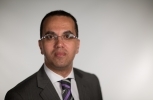 Deputy Director, International Intellectual Property Law and Innovation
Bassem Awad is deputy director of international intellectual property law and innovation, with CIGI's International Law Research Program. In this role, he provides strategic guidance of the thematic area. A specialist in intellectual property law, he has served as a judge at the Appeal Court in Egypt and the United Arab Emirates and as adjunct professor at Western University.
CIGI Senior Fellow
Jerome H. Reichman is a senior fellow with CIGI's International Law Research Program and a member of the traditional knowledge expert working group. At CIGI, he is researching the implementation of the Nagoya Protocol and its impact on science and industry in Canada and the United States. Jerome is the Bunyan S. Womble Professor of Law at Duke Law School, where he writes and lectures on diverse aspects of intellectual property law, including comparative and international intellectual property law.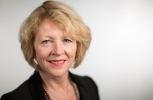 Director of the International Law Research Program
Oonagh Fitzgerald is director of CIGI's International Law Research Program, overseeing the research direction of the program and related activities. She has extensive experience as a senior executive of various departments of the federal government, including with the Department of Justice and Department of National Defence.