CIGI will co-sponsor a research workshop along with Mossavar-Rahmani Center for Business & Government,  Massachusetts Institute of Technology Sloan Initiative on the Digital Economy, the Institute for New Economic Thinking entitled "Governing Innovation: the law, economics, and political economy of patent systems".
Domenico Lombardi, CIGI's Director of the Global Economy Program and Oonagh Fitzgerald, CIGI's Director of the International Law Research Program, will participate on a panel focused on international issues.
Jim Balsillie, CIGI's Chair of the Board and Co-founder of the Institute for New Economic Thinking, will participate in a roundtable discussion of thought leaders in this area.
Event Speakers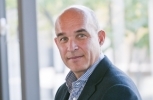 In addition to his commitment to CIGI, Jim Balsillie is also the founder of the Balsillie School of International Affairs and was founding chair of the Canadian International Council. In 2013, Canada's Ministry of Natural Resources appointed Jim as the chair of the board of directors of Sustainable Development Technology Canada. In 2010, Jim was appointed to the UN Secretary-General's High-Level Panel on Global Sustainability.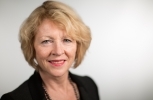 As director of international law at CIGI, Oonagh Fitzgerald established and oversees CIGI's international law research agenda, which includes policy-relevant research on issues of international economic law, environmental law, intellectual property law and innovation, and Indigenous law.