As the leaders of G20 nations meet in Antalya Turkey for the G20 Summit, Domenico Lombardi (CIGI Director of Global Economy Program) and Thomas Bernes (CIGI Distinguished Fellow) will attend on behalf of CIGI and be available for interviews at the IMC from Sunday November 15 to Monday November 16, 2015.
Event Speakers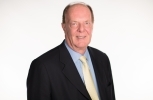 CIGI Distinguished Fellow
Thomas A. Bernes is a CIGI Distinguished Fellow. After a distinguished career in the Canadian public service and at leading international economic institutions, Tom was CIGI's executive director from 2009 to 2012. He has held high-level positions at the International Monetary Fund, the World Bank and the Government of Canada. He became a distinguished fellow in 2012.