The GTEC conference draws world-class experts and speakers from public sector and industry to engage with delegates on the challenge and opportunity of technology through keynotes, seminars, panels, workshops and round-table discussions on a comprehensive selection of information communications technology (ICT) topics. The GTEC conference attracts over 925 participants.
CIGI Distinguished Fellow Melissa Hathaway will deliver a keynote address on "Transparency, Trust, and our Internet." Hathaway will discuss the multi-dimensional aspects of how the Internet and ICT – and the lack of stakeholder trust in both –  is changing the security landscape.
Event Speakers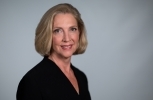 Melissa Hathaway is a CIGI distinguished fellow, and is contributing to the Global Security & Politics Program's research on Internet governance. Also the president of Hathaway Global Strategies LLC, she has worked as a cyber security advisor to U.S. Presidents George W. Bush and Barack Obama.