**Please note that this event will start at 7pm with a complimentary reception in the CIGI Foyer. The presentation will start at 7:30pm and will be followed by a book sale and light refreshments.**
With NAFTA renegotiations underway, trade-reliant industries across North America are waiting to hear what the modernized trade pact has in store for their jobs, profits and the future. Senior Fellow Jeff Rubin is asking the same question: how has the auto sector fared under NAFTA, and what can it expect following renegotiation? 
Join CIGI and Unifor for a lecture by Jeff Rubin that will challenge traditional wisdom on investment, labour and automation in manufacturing during NAFTA's tenure, as inspired by his recent paper How Has Canadian Manufacturing Fared under NAFTA? A Look at the Auto Assembly and Parts Industry. Following the lecture, Senior Fellow and former Globe and Mail business correspondent Kevin Carmichael will moderate a question period between Jeff Rubin and Unifor's Bill Murnighan.
Event Speakers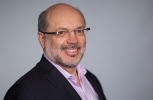 Deputy Director, International Economic Law
Hugo Perezcano Díaz is deputy director of international economic law with the International Law Research Program (ILRP) and was previously a CIGI senior fellow with the ILRP. Prior to joining CIGI, he was an attorney and international trade consultant in his private practice.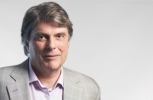 CIGI Senior Fellow
Jeff Rubin is a CIGI senior fellow. A Canadian economist and bestselling author, Jeff is a world-leading energy expert and former chief economist and chief strategist at CIBC World Markets.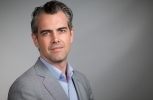 CIGI Senior Fellow
Kevin Carmichael is a CIGI senior fellow and a national business columnist for The Financial Post.