The Institute for New Economic Thinking's Annual Plenary Conference will be held at the Paris offices of the OECD from April 8-11, 2015. A major goal of the Paris conference will be to discuss questions about the long-term evolution of inequality, the concentration of wealth, and the prospects for economic growth, all of which lie at the heart of political economy.   
A CIGI sponsored panel "Finance, Sustainability and the Environment" will be held Saturday April 11, 2015 from 10:00-11:30. Panelists include Blair Feltmate, Associate Professor University of Waterloo, Program Director Sustainability Practice; Chair Climate Change Adaptation Project Canada, Cameron Hepburn, Director of the Economics of Sustainability Programme at the Institute for New Economic Thinking at the Oxford Martin School and a Fellow at New College, University of Oxford, Rens Van Tilburg, Senior Researcher, Sustainable Finance Lab at Utrecht Sustainability Institute, Utrech University and Ulrich Volz, Senior Lecturer in Development Economics, University of SOAS.
Domenico Lombardi will be a speaker on the panel "The Eurozone Crisis: Fiscal Profligacy or Capital Flows as Final Causes" on Saturday April 11, 2015 from 10:30-12:00. Additional panelists include Professor Hans-Werner Sinn, IFO Institute, Dr. Servaas Storm, University of Delft and Professor Andrea Terzi, Franklin University Switzerland.
CIGI President Rohinton Medhora will chair and CIGI Chair of the Board Jim Balsillie will be a speaker on the panel "Stimulating Innovation and Growth," alongside William Janeway from the Institute of New Economic Thinking and Andrew Wyckoff from OECD.
CIGI President Rohinton Medhora will also chair the panel "Inequality and Climate Change."
Fred Kuntz, and Alisha Clancy will also attend on behalf of CIGI.
For more information on this conference, please visit http://ineteconomics.org/conference/paris
For further information on the INET Young Scholars Initiative (YSI), or to request an invitation to the conference under the YSI, please visit http://ineteconomics.org/ysi/events/YSI-Paris-2015  
Learn more about the CIGI-INET partnership.
Event Speakers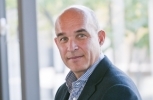 In addition to his commitment to CIGI, Jim Balsillie is also the founder of the Balsillie School of International Affairs and was founding chair of the Canadian International Council. In 2013, Canada's Ministry of Natural Resources appointed Jim as the chair of the board of directors of Sustainable Development Technology Canada. In 2010, Jim was appointed to the UN Secretary-General's High-Level Panel on Global Sustainability.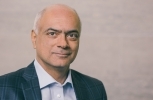 Rohinton P. Medhora is president of the Centre for International Governance Innovation (CIGI), joining in 2012. He served on CIGI's former International Board of Governors from 2009 to 2014. Previously, he was vice president of programs at Canada's International Development Research Centre.