Sovereign debt is at the centre of the policy debate in both advanced and emerging economies, and academic research in sovereign debt has flourished in recent years. However, knowledge is often built and disseminated within disciplinary academic silos. Scholars in anthropology, economics, finance, history, law, political science, and sociology approach the same urgent policy problems with different questions and methods. Law, market, and policy practitioners have yet more different perspectives on sovereign debt. This annual interdisciplinary conference aims to join the conversation across disciplinary and institutional lines to generate relevant, institutionally-grounded scholarship and policies informed by cutting-edge research.
Debtcon 2017, hosted at The Graduate Institute of International and Development Studies in Geneva, Switzerland will take place over two days and is coordinated by the Graduate Institute's Centre for Finance and Development, the University of Geneva's Department of History, Economics and Society, and the Institute of International Economic Law of Georgetown University Law Center.
CIGI Senior Fellows Gregory Makoff and Martin Guzman will participate as panelist discussing sovereign debt restructuring. 
Event Speakers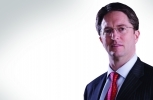 CIGI Senior Fellow Gregory Makoff is currently researching issues in international financial policy, including the management of sovereign debt crises. As an expert in sovereign debt and an experienced debt capital markets professional, Mr. Makoff's transaction advisory experience will inform his work with CIGI on sovereign debt.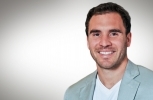 Martin Guzman is a CIGI senior fellow. He contributes to research on sovereign debt restructuring, specifically investigating the sovereign debt crises in Argentina and Greece. Martin is a Research Associate at the Department of Economics and Finance at Columbia University Business School, and associate professor at the University of Buenos Aires.