CIGI Distinguished Fellow Malcolm Knight will give a lecture at the IMF on macroprudential policies. Knight and CIGI Global Economy Program Director Domenico Lombardi will also meet with the IMF Executive Board and senior staff to discuss more in depth about macroprudential policies and the international financial regulatory agenda.
Event Speakers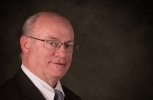 CIGI Distinguished Fellow
Malcolm D. Knight is a CIGI Distinguished Fellow. He is also deputy chair of the board of directors of Payments Canada, visiting professor of finance at the London School of Economics and a director of the Global Risk Institute in Financial Services.