CIGI's Oonagh Fitzgerald and Enrique Boone Barrera are participating in the International Centre for Settlement of Investment Disputes' one-day primer on practice and procedure in ICSID Convention Arbitration. Speakers include Meg Kinnear, Gonzalo Flores and Lindsay Gastrell of ICSID. This event is sponsored by CIGI's International Law Research Program.
Topics to be covered include:
• Pre-Arbitration Considerations
• Jurisdiction under the Convention
• Request for Arbitration and Registration
• Commencement of the Proceedings
• Constitution of the Tribunal
• Written and Oral Proceedings
• Provisional Measures Coffee and refreshments sponsored by
• The Award
• Post-Award Remedies
• Enforcement
• Third-Party Participation and Transparency of the Proceedings
• Costs
Event Speakers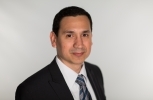 CIGI Post-Doctoral Fellow
Enrique Boone Barrera is a post-doctoral fellow with CIGI's International Law Research Program.  He holds an LL.M. from Queen's University and a Ph.D. (Civil Law) from McGill University. At CIGI, he will research international investment governance and how to make investment law more responsive to the rights and concerns of all interested parties.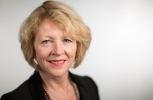 Director of the International Law Research Program
As director of CIGI's International Law Research Program, Oonagh Fitzgerald established and oversees CIGI's international law research agenda, which includes policy relevant research on issues of international economic law, environmental law, intellectual property law and innovation, and Indigenous law.