The International Law Research Program (ILRP) of the Centre for International Governance Innovation (CIGI) is delighted to host a one-day graduate conference themed Law for Sustainable Socio-Economic Development: The Search for International Governance Innovations. This conference will examine whether, and to what extent, current international law rules, instruments and institutions are capable of supporting the quest for global sustainable development and growth. This conference will feature international law graduate students, researchers and experts that will provide insights on law and governance innovations to support sustainable socio-economic growth.
Event Speakers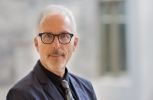 David Schneiderman is a CIGI senior fellow currently researching investor state arbitration. He is a professor in the Faculty of Law at the University of Toronto.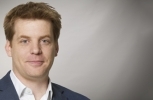 Jean-Frédéric Morin is a senior fellow with CIGI's International Law Research Program (ILRP), effective May 2016. He is also associate professor at Laval University, where he holds the Canada Research Chair in International Political Economy. 
Konstantia Koutouki is a professor of law at the Université de Montréal, the lead counsel for Natural Resources with the Centre for International Sustainable Development Law at McGill University and the executive director at Nomomente Institute. Her research examines the links among international trade, intellectual property and environmental protection.