CIGI Senior Fellow Paul Blustein will present from his book Off Balance: The Travails of the Institutions That Govern the Global Financial System.
h. 17:00-17:15 Welcome addresses
Event Speakers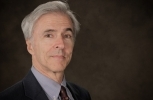 Paul Blustein is a CIGI senior fellow. An award-winning journalist and author, he has written extensively about international economics, trade and financial crises.