---
Participation in this event is by invitation only
---
How might trade agreements evolve to incorporate investment, 'behind the border' issues, or intellectual property? As major trade agreements are discussed worldwide, it's time to consider the next generation of these pacts.
The Centre for International Governance Innovation is organizing a meeting to consider today's key trade issues and map a way forward. Interim Director of the Global Economy Program Paul Jenkins will offer opening remarks, and presentations will be made by Senior Fellow Dan Ciuriak, Statistics Canada and Global Affairs Canada. A discussion will follow.
Event Speakers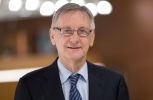 Dan Ciuriak joined CIGI in April 2016, focusing on the innovation and trade research theme. At CIGI, Dan is exploring the interface between Canada's domestic innovation and international trade and investment, including the development of better metrics to assess the impact of Canada's trade agreements on innovation outcomes. Based in Ottawa, Dan is the director and principal of Ciuriak Consulting, Inc.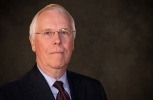 Paul Jenkins is a CIGI distinguished fellow. He provides strategic advice to CIGI, including activities related to CIGI's partnership with the Institute for New Economic Thinking (INET) and broader macroeconomic issues. His own research focuses on international policy coordination and financial stability, with a particular interest in the G20. From 2003 to 2010, he served as senior deputy governor of the Bank of Canada.