Scholars and policymakers speak frequently of the "lessons" of history, and yet, time and again, leaders appear to misapply history when attempting to grapple with contemporary or looming foreign policy problems. Why is drawing useful lessons from history so difficult? What are the obstacles? Are there ways of reducing the difficulties, or avoiding the obstacles? The speakers and commentators will grapple with these questions, drawing heavily upon their original research, primarily on U.S. foreign policy decision making.
Event Speakers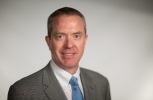 CIGI Senior Fellow and Chair of Global Security
David A. Welch is a CIGI senior fellow, chair of global security at the Balsillie School of International Affairs, and professor of political science at the University of Waterloo. An award-winning author and scholar, David is an expert in foreign policy decision making and international security, with an emphasis on the Asia-Pacific region. He also hosts CIGI's podcast series Inside the Issues.