The United Nations (UN) Millennium Development Goals (MDGs) are a set of eight targets, established by the UN in 2000, to mobilize national and collective efforts on critical development issues by 2015.
At this public panel discussion, international development experts who are part of the CIGI-IFRC project Toward a Post-2015 Development Paradigm, will address the current state and future direction of the MDGs recently following their first group discussion in Geneva, Switzerland.
Event Speakers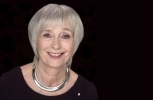 Maureen O'Neil is the former president of the Canadian Foundation for Healthcare Improvement (CFHI). Previous positions include president of the International Development Research Centre, interim president of the International Centre for Human Rights and Democratic Development, president of the North-South Institute, and deputy minister of citizenship, Government of Ontario.