With the media firestorm created by the content of WikiLeaks' release of US diplomatic cables, a corresponding debate over the future of diplomacy and the prevention of other leaks has also taken place. While many commentators agree that the cables have portrayed the US foreign service in a positive light, others argue that the potential for future leaks will make diplomacy more secretive, and ultimately less effective. Please see below for speaker details and to RSVP for the live event or webcast.
Event Speakers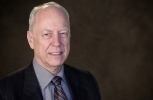 CIGI Distinguished Fellow
With a distinguished career in Canadian diplomacy — including posts as ambassador to Germany, permanent representative to the United Nations (UN) and adviser to various prime ministers, Paul Heinbecker is one of Canada's most experienced commentators on foreign policy and international governance. With CIGI since 2004, Paul is also the director of the Centre for Global Relations at Wilfrid Laurier University.