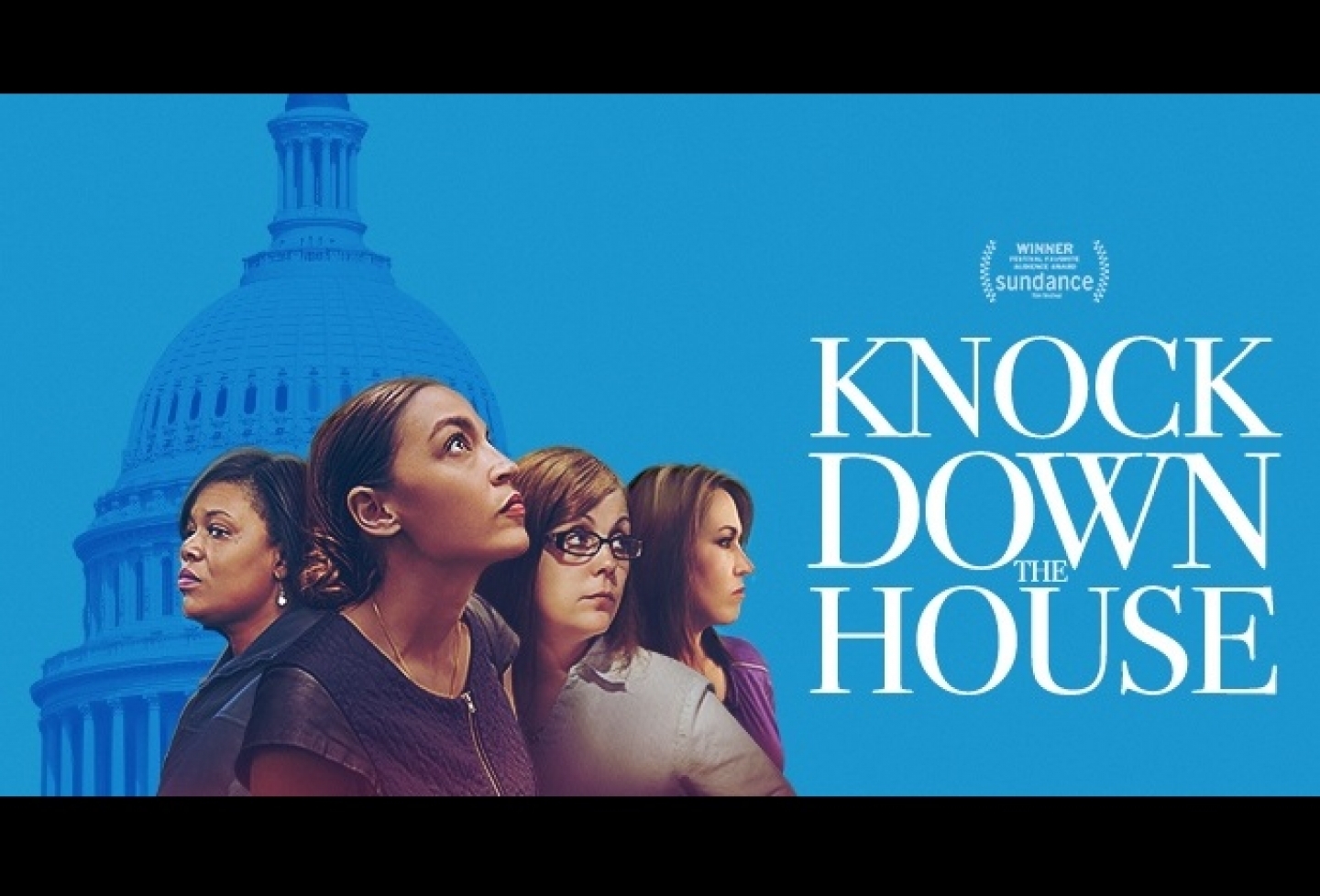 On September 20, CIGI will be hosting a special P.D. Day screening of the film "Knock Down the House". This screening is free and scheduled primarily for students out of school for the day, but is open to all who wish to register. A complimentary lunch will be available prior to the start of the film, at 11:30am (first-come first-served, registration required for planning purposes). In partnership with Power Shift WR, we will also be hosting a simulated polling place via Vote PopUp (an initiative of Ryerson's Democratic Engagement Exchange) prior to the start of the film.
About "Knock Down the House"
When tragedy struck her family in the midst of the financial crisis, Bronx-born Alexandria Ocasio-Cortez had to work double shifts in a restaurant to save her home from foreclosure. After losing a loved one to a preventable medical condition, Amy Vilela didn't know what to do with the anger she felt about America's broken health care system. Cori Bush was drawn into the streets when the police shooting of an unarmed black man brought protests and tanks into her neighborhood. Paula Jean Swearengin was fed up with watching her friends and family suffer and die from the environmental effects of the coal industry.
At a moment of historic volatility in American politics, these four women decide to fight back, setting themselves on a journey that will change their lives and their country forever. Without political experience or corporate money, they build a movement of insurgent candidates challenging powerful incumbents in Congress. Their efforts result in a legendary upset.
About "Vote PopUp"
Vote PopUp a toolkit to ignite interest in elections and demystify the voting process for first-time and infrequent voters. It was initially developed by the Samara Centre for Democracy in partnership with Elections Canada and launched in July 2015. In the last federal election 8 million Canadians eligible to vote chose not to. A disproportionate number of non-voters are young, racialized, marginalized, or a combination of the three. Vote PopUp aims to change this. To date, the toolkit and training has been adapted for use with Elections Canada, Elections Ontario and Elections BC and have been downloaded by over 500 people in over 100 towns and cities across Canada. Over 300 community groups held a Vote PopUp, attended a training session or access the kit.
Please note that on-site parking is not availble at the CIGI Campus for daytime events. Options for parking in Uptown Waterloo can be found at the following website: http://www.waterloo.ca/en/government/uptown.asp