From unexpected US election results to UK citizens voting to leave the EU, 2016 marked a shift in the outlook for global economic activity and trade. As the new year begins, CIGI gathers top policy, legal and economic experts to discuss how to advance a progressive trade agenda in the face of the uncertainty and change over the past year.
While the Comprehensive Economic and Trade Agreement (CETA) was signed by Canada and the EU, this major Canadian trade initiative led to public protests in Europe and almost failed. Its ultimate ratification is still not assured. The Europe that Canada negotiated with seems likely to be diminished by the exit of the UK, Canada's single largest EU trading partner. The US president-elect has said he will terminate the US commitment to the Trans-Pacific Partnership (TPP), renegotiate North American Free Trade Agreement (NAFTA) and the prospects for the Trans-Atlantic Trade and Investment Partnership (TTIP) seem dim.
This panel, featuring CIGI experts on global politics, global economy and international law, will explore what can we learn from these events and how to push a progressive trade agenda forward in 2017.
*This public event will be preceded by a private, half day roundtable with experts from governmental, academic, and private sectors.
Event Speakers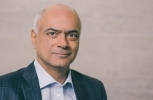 President
Rohinton P. Medhora is president of the Centre for International Governance Innovation (CIGI), joining in 2012. Previously, he was vice president of programs at Canada's International Development Research Centre. He received his doctorate in economics in 1988 from the University of Toronto, where he subsequently taught. His fields of expertise are monetary and trade policy, international economic relations and development economics.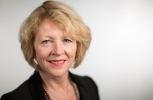 Director of the International Law Research Program
As director of CIGI's International Law Research Program, Oonagh Fitzgerald established and oversees CIGI's international law research agenda, which includes policy relevant research on issues of international economic law, environmental law, intellectual property law and innovation, and Indigenous law.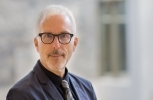 CIGI Senior Fellow
David Schneiderman is a CIGI senior fellow currently researching investor state arbitration. He is a professor in the Faculty of Law at the University of Toronto.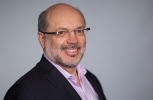 Deputy Director, International Economic Law
Hugo Perezcano Díaz is deputy director of international economic law with the International Law Research Program (ILRP) and was previously a CIGI senior fellow with the ILRP. Prior to joining CIGI, he was an attorney and international trade consultant in his private practice.