---
Participation in this event is by invitation only
---
Achieving the economic empowerment of women through their inclusion in local, national and international trade is a fundamental challenge for the global trading system.
At the December 2017 World Trade Organization (WTO) Ministerial Conference in Buenos Aires (MC11), 121 WTO members joined forces to sign the Declaration on Trade and Women's Economic Empowerment. Canada and Chile had recently included a gender chapter in the recent Free Trade Agreement signed between the two countries, as did Uruguay and Chile in their trade agreement, and a similar proposal is under consideration for the renegotiated North American Free Trade Agreement. These are steps in the right direction but there is much more to do. 

The International Law Research Program at the Centre for International Governance Innovation has launched a series of commentaries written on a variety of topics of trade and gender, to be used to stimulate and inspire international discussion and action. The commentaries will be published on-line in April as a series and reproduced in paper form as a special report for distribution at upcoming international roundtables and meetings.
CIGI hosts a conference entitled "Reshaping Trade Through Women's Economic Empowerment" in Geneva on April 20, 2018.
Event Speakers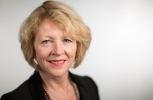 Director of the International Law Research Program
As director of CIGI's International Law Research Program, Oonagh Fitzgerald established and oversees CIGI's international law research agenda, which includes policy relevant research on issues of international economic law, environmental law, intellectual property law and innovation, and Indigenous law.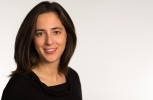 Research Fellow, ILRP
Maria Panezi is a research fellow with CIGI's International Law Research Program. She holds a Ph.D. in law from Osgoode Hall Law School at York University, where she wrote her dissertation on transparency in the World Trade Organization.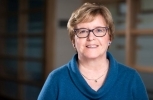 Senior Fellow
Valerie Hughes is a CIGI senior fellow and an adjunct assistant professor of law at Queen's University. An expert in international trade law and international dispute settlement, she served as director of the Legal Affairs Division of the World Trade Organization (WTO) from 2010 to 2016 and as director of the WTO Appellate Body Secretariat from 2001 to 2005. Valerie also spent 22 years with the Government of Canada, and litigated before international courts and tribunals on trade law, investment law, and law of the sea matters.