CIGI is proud to be a sponsor of RightsCon, the world's leading summit on human rights in the digital age that brings together business leaders, policy makers, general counsels, government representatives, technologists and human rights defenders to connect, strategize and shape the future.
CIGI at RightsCon
Data Trust Models in the Digital Era: A Public, Private and People Matter
Date: June 12 (Day 1)
Time: 2:15 - 3:30PM
Description: Due largely to uncharted relationship between governments and the private sector as it relates to data collection, use and control of data, policymakers have been grappling with creating and adopting data stewardship models to allow for innovation while addressing public concerns. The discussion will elicit thought provoking issues related to how data can be collected, used, controlled – and in some cases even monetized. It will also explore the relationship between government, private sector, users and data subjects.
Featuring: Rohinton Medhora, President, CIGI, and Sean McDonald, Senior Fellow, CIGI

#DigitalPolitik and the Internet's Warring States Period
Date: Thursday June 13 (Day 2)
Time: 2:15 - 3:30PM
Description: In a recent article, it i argued that the internets are falling subject to a new brand of realpolitik, which we call digitalpolitik - which is not only fragmenting the web, it's redefining the geopolitical systems that rely on it. The web's global reach, combined with the crumbling distinctions between public governments and private companies, has made it both a battleground and, arguably, a nation-state itself. This session will build on that taxonomy, refining the categorizations with leading stakeholders. 
Featuring: Rohinton Medhora, President, CIGI, and Sean McDonald, Senior Fellow, CIGI
Event Speakers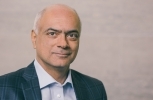 Rohinton P. Medhora is president of the Centre for International Governance Innovation (CIGI), joining in 2012. He served on CIGI's former International Board of Governors from 2009 to 2014. Previously, he was vice president of programs at Canada's International Development Research Centre.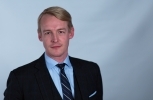 Sean Martin McDonald is the co-founder of Digital Public, which builds legal trusts to protect and govern digital assets. Sean's research focuses on civic data trusts as vehicles that embed public interest governance into digital relationships and markets.