The Centre for International Governance Innovation (CIGI), the Bank of Canada, the International Monetary Fund (IMF) and the Peterson Institute for International Economics (PIIE) are co-hosting a panel discussion on the role of central banks in financial stability and lessons for the way forward, featuring CIGI Distinguished Fellow Malcolm Knight and moderated by CIGI Senior Fellow Kevin Carmichael.
The panel will also feature Lawrence Schembri, the Deputy Governor of the Bank of Canada, Rakesh Mohan of Brookings India and Yale University and Mitsuhiro Fuka of Keio University.
Media are invited to observe the panel discussion. Media registration contact: [email protected]
Event Speakers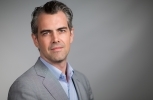 Kevin Carmichael is a CIGI senior fellow and a national business columnist for The Financial Post. Kevin began his career in journalism reporting with The Canadian Press between 1998 and 2000. He worked at Bloomberg News, first in Ottawa and then in Washington, DC, between 2000 and 2005. While at Bloomberg, he covered the Bank of Canada, the US Treasury and also visited several countries as a member of the Treasury's press pool. Kevin joined The Globe and Mail in 2008 as the national business correspondent.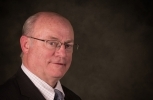 Malcolm D. Knight is a CIGI Distinguished Fellow. He is also deputy chair of the board of directors of Payments Canada, visiting professor of finance at the London School of Economics and a director of the Global Risk Institute in Financial Services.