CIGI Distinguished Fellow Malcolm Knight will discuss how the Capital Markets Union (CMU) could expand credit provision in the short term, at a time when banks are deleveraging, and explore its potential to expand lending for SMEs and infrastructure investment. The event will also examine how the CMU could develop a more diverse, competitive and resilient financial system in the longer term and contribute to the completion of the single market in services. Finally, it will discuss the implications and effects of CMU on financial services and business in Europe, and how it would fit into the diverse and complex regulatory landscape of the Union.
Event Speakers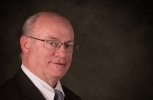 CIGI Distinguished Fellow
Malcolm D. Knight is a CIGI Distinguished Fellow. He is also deputy chair of the board of directors of Payments Canada, visiting professor of finance at the London School of Economics and a director of the Global Risk Institute in Financial Services.