Taking place before the start of the International Insolvency Institute's Annual Meeting, this meeting will examine the various proposals for reform currently being considered and discuss how to advance meaningful and realistic reform. The discussion will focus on proposals for reform, theory behind the model law and next steps. There will also be open discussion for all attendees.To RSVP and for a detailed agenda, please e-mail Mona Davies ([email protected]), program manager of CIGI's International Law Research Program.
Event Speakers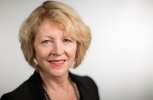 As director of CIGI's International Law Research Program, Oonagh Fitzgerald established and oversees CIGI's international law research agenda, which includes policy-relevant research on issues of international economic law, environmental law, intellectual property law and innovation, and Indigenous law.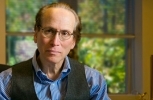 Steven L. Schwarcz has been a senior fellow with CIGI's International Law Research Program since October 2014. At CIGI, Steven leads research on systemic risk and financial regulation, corporate governance of systemically important firms, cross-border resolution measures and sovereign debt restructuring.