Together with the Economic Policy Research Foundation of Turkey (TEPAV), CIGI will jointly host a launch event for the Think 20 Turkey in Istanbul February 10-11. TEPAV will lead the Think 20 outreach group during Turkey's G20 Presidency in 2015.
CIGI's Senior Fellows Malcolm Knight and Barry Carin and Director of the Global Economy program Domenico Lombardi, will attend this launch event.  
Building on the successes of prior Think 20 processes in Mexico, Russia and Australia, in 2015, Think 20 aims to continue making contributions to the development of  concrete and well-targeted policy measures within the G20.  
Event Speakers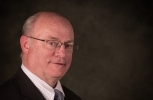 Malcolm D. Knight is a CIGI Distinguished Fellow. He is also deputy chair of the board of directors of Payments Canada, visiting professor of finance at the London School of Economics and a director of the Global Risk Institute in Financial Services.