The latest installment in the Brookings-Heinrich Boll Stiftung Eurozone breakfast semniar series will include presentations from: Domenico Lombardi, Director of the Global Economy Program at CIGI; Susan Schadler, CIGI Senior Fellow; and Miranda Xafa, CIGI Senior Fellow. Domenico Lombardi will provide an update on the Italian economy and the challenges facing the new Renzi Cabinet. Susan Schadler's presentation will draw from her ongoing research on the role of the IMF in the Eurozone crisis. Miranda Xafa will provide an update on Greece and the evolution of the Troika program. 
This event is co-sponsored by Brookings, CIGI and Heinrich Boll Stiftung
Event Speakers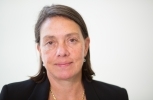 Miranda Xafa is a CIGI senior fellow. She is also chief executive officer of EF Consulting, an Athens-based advisory firm focusing on euro-zone economic and financial issues. At CIGI, Miranda focuses on sovereign debt crises and drawing lessons from the Greek debt restructuring for future debt crises. From 2004 to 2009, she served as a member of the executive board of the IMF in Washington, DC.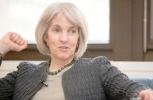 Susan Schadler is a CIGI Senior Fellow. She is a former deputy director of the International Monetary Fund's European Department, where she led surveillance and lending operations to several countries and managed a number of research teams working on European issues. Her current research interests include the sovereign debt crisis, global capital flows, global financial institutions and growth models for emerging market economies.