Supported by a CIGI Collaborative Research Award, Timothy Donais is organizing a one-day policy workshop, built around three separate workshop sessions (one of which will focus on top-down peacebuilding, with an emphasis on the International Dialogue on Peacebuilding and Statebuilding, the second on the status and potential of community-level peacebuilding, and the third, on the potential and possibilities for integrating these two approaches). 
Event Speakers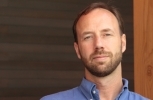 Associate Professor (BSIA/Laurier)
Timothy Donais is an associate professor at the Balsillie School of International Affairs and Wilfrid Laurier University's Department of Global Studies. An international security expert, he is currently leading a collaborative research project on vertical integration and the United Nations peacebuilding architecture.