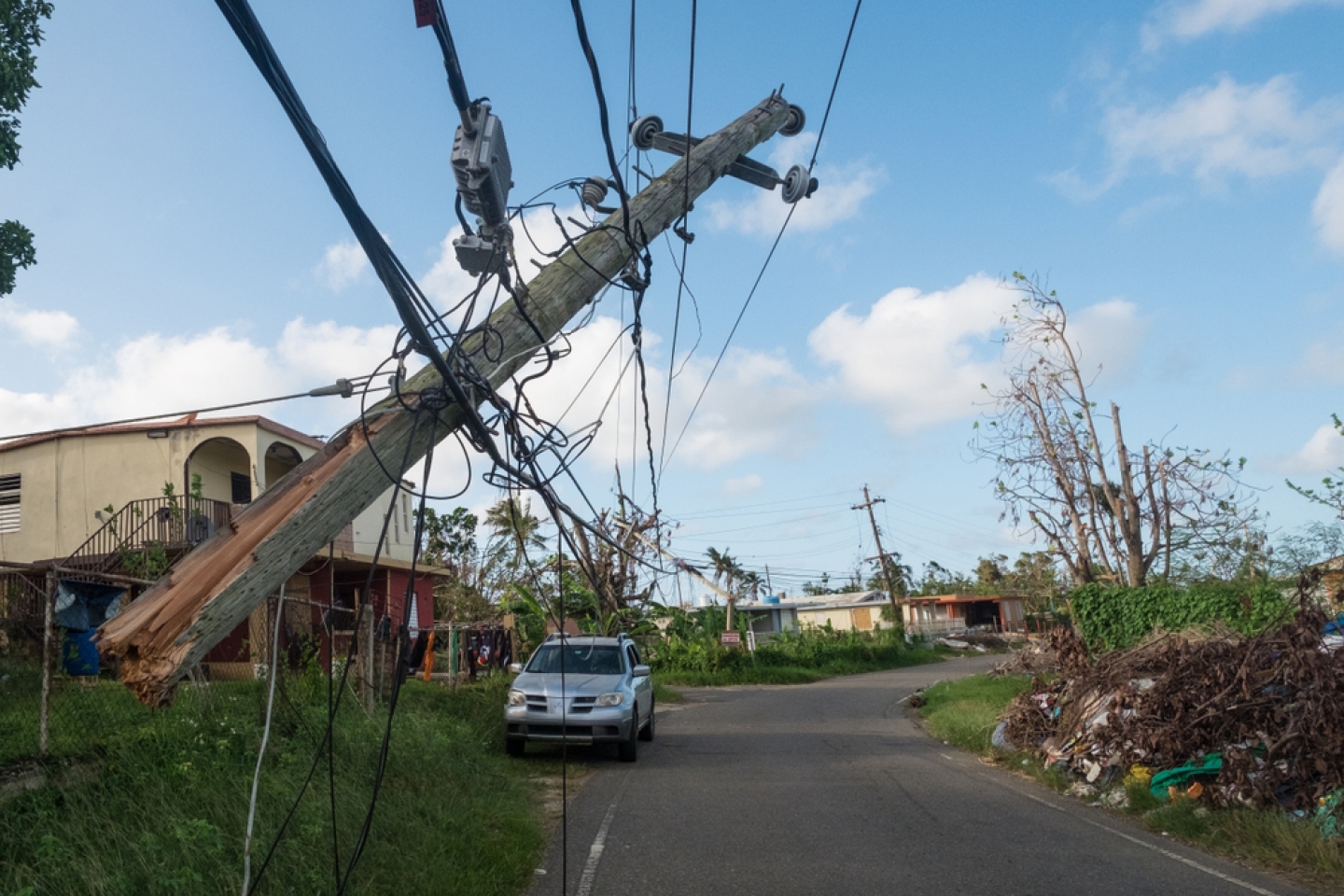 With an initial US $2 billion dollars of funding approved in the federal budget, it's time for Congress and the Trump administration to come up with a long-term plan for the power sector in Puerto Rico.
Hurricane Maria and decades of underinvestment have left Puerto Rico's power system in shambles. While more than two thirds of connections have been restored, reliability remains poor, as demonstrated by last weekend's explosion and power outage in San Juan. Without stable power, Puerto Rico's ongoing economic crisis is sure to deepen, and fiscal and economic costs on, and off, the island will increase. The time to act is now.
The good news is that an extensive analysis prepared by an expert working group chaired by the CEO of the New York Power Authority has put a scale to the problem: It will take a decade and approximately US $18 billion dollars to rebuild the system to a reasonable standard.
The bad news, leadership and finance are in short supply. Most significantly, Gov. Ricardo Rossello's new plan for the power sector lacks credibility.
Here are the problems.
The Puerto Rico Electric Power Authority (PREPA) is bankrupt and in the middle of a complex restructuring. The governor intends to privatize PREPA within 18 months while using federal money to completely rebuild and modernize the company's assets. He also has proposed to transfer regulatory power from an independent agency to a new hand-picked board. Meanwhile, trust is low because the governor appears to be not fully cooperating with the congressionally-mandated Federal Oversight and Management Board put in place under the Puerto Rico Oversight, Management, and Economic Stability Act (PROMESA). Lastly, PREPA's management has been sullied by the Whitefish scandal and other missteps.
As result, it's time to look at an alternative plan, one in which new resources and decision-making power would be vested in a new federal authority for power in Puerto Rico.
Here's how it might work.
The authority would be governed by a federally-appointed board comprised of leaders in the fields of power and utility technology. All new federal funding for the sector would be directed to the authority and the authority would use its employees and outside contractors to rebuild and operate the system. It would be capitalized to achieve a high credit rating. In addition to wielding regulatory power, the authority would have the power to acquire broken assets — or even all of PREPA — subject to payment of fair value of assets in their current, unimproved state.
Process gains would be immediate. The new authority would have full control of its own finances and investment decisions. Its work, pursuant to new federal legislation, would be separate from PREPA and the Commonwealth's bankruptcies (which tangle up decision making). For the avoidance of doubt, the new authority would operate separately from the Federal Oversight and Management Board, which was not set up to deal with a power sector problem of this magnitude to begin with.
Financial savings would be substantial. Investments could be financed cheaply in the debt markets and repayments spread over 30 years; minimizing the need for direct federal budget appropriations. Furthermore, federal involvement would unlock the ability to maximize leverage of private sector expertise because contracts with the authority would be highly sought after and easily funded.
Importantly, control by a federal authority would help assure that investment decisions maximize the use of the latest cost-savings and clean-energy technologies, while federal environmental standards would be rigorously met.
The choice to set up a new federal authority should not be a decision taken lightly. However, the problem in Puerto Rico's power sector is too big and too urgent to ignore. All options should be considered, including full or partial federal financial and regulatory control.
The cost to Puerto Rico continues to grow. Households and businesses are waiting for a signal that the power problem will be fixed as they consider their future.
With the viability of Puerto Rico at stake, it's time for lawmakers and stakeholders to work together to find the best way forward for the power sector in Puerto Rico.
This article originally appeared in The Hill.