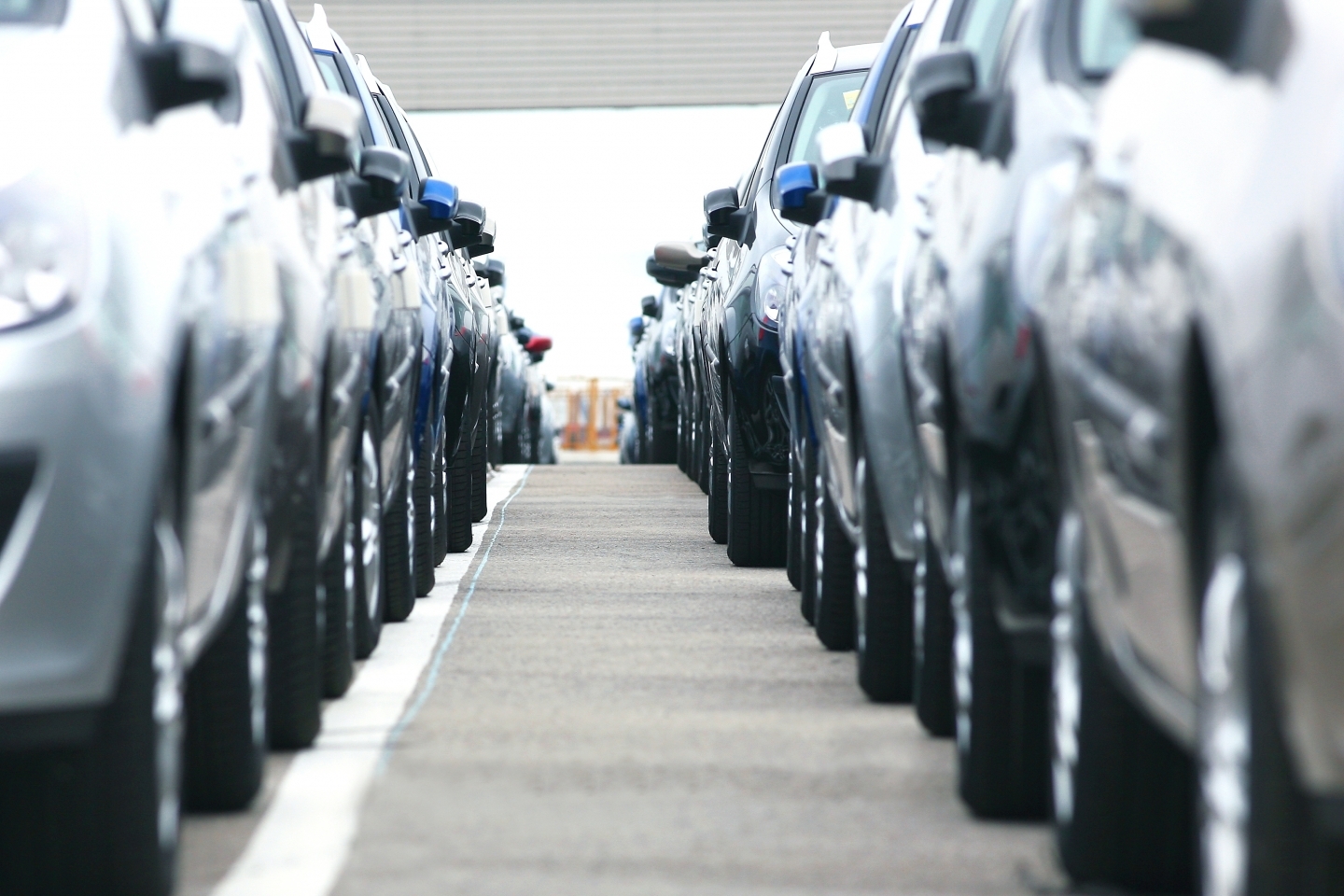 Last week, US President Donald Trump issued yet another Twitter threat against Ottawa: "Their Tariffs and Trade Barriers are far too high" and "will tax cars if we can't make a deal."
The threat was an escalation of an existing Trump administration warning against Canada, which, if realized, could take the form of a whopping 25 percent tariff on Canadian automobile exports to the United States.
Canadians may view the threat in a new, aggressive light, considering that Trump and European Commission President Jean-Claude Juncker pledged last month to resolve their trade disputes, including those over auto exports to the United States. The agreement came after a report suggesting that the White House had considered a 25 percent tariff on close to $200 billion in foreign-made cars.
"Obviously the European Union, as represented by @JunckerEU and the United States, as represented by yours truly, love each other," Trump tweeted over a photo of the two individuals embracing.
If a deal is reached with Europe, it is a real possibility that a 25 percent tariff could target Canada alone. Avery Shenfeld, analyst at CIBC Capital Markets, argues that an extended period with a 25 percent tariff on Canadian automobile exports to the United States could cause a mild recession in Ontario and even a possible national recession across Canada, including a drag on GDP of up to one percent.
A 25 percent tariff on all foreign imports to the United States would see Canadian auto production fall by more than 400,000 units a year — but a tariff on just Canada would leave Canadian plants producing almost fewer than 900,000 units a year, CIBC Capital Markets estimates. That's almost half of the 2.2 million vehicles that Canadian car manufacturers produced in 2017, according to DesRosiers Automotive Consultants Inc.
However, analysts, economists and policy experts generally don't think the United States would ever pull the trigger on a 25 percent tariff, even though the Trump administration surprised some with its tough duties issued earlier this year on steel and aluminum imports from Canada, Mexico and the European Union. They believe that the threat is simply a mechanism to drive Canada to agreeing to the US position in ongoing North American Free Trade Agreement (NAFTA) renegotiations, as the two sides get ready to re-enter discussions.
"The purpose of the threat is so that it is not used," said Shenfeld. "This is the nuclear weapon on NAFTA negotiations. The threat will remain until NAFTA is renegotiated."  
The possibility of a Europe-US deal on auto tariffs may be viewed with concern in Canada. However, Shenfeld argues that the White House's auto tariff threats on Europe and the follow-on positive preliminary trade discussions between Juncker and Trump indicate that a big car tariff on Canadian manufacturers won't be coming any time soon. As such, CIBC's base-case economic forecast doesn't include a 25 percent tariff on Canadian auto exports, despite White House threats.
Another key argument in Canada's favour: all three of the big American automakers — General Motors (GM), Ford Motor Co. and the US division of Fiat Chrysler Automobiles — manufacture cars in Canada and have significant lobbying power in Washington.
"It is hard to imagine that the US would give a pass for Volkswagen to enter to the US but not for GM cars," Shenfeld said. "The big three automakers have substantial investments in Canada and have some political influence in the US."
All three automakers are opposed to a tariff, and GM, in particular, has significant influence.
"There is an expression, 'what is good for GM is good for America,'" Shenfeld said. "And a 25 percent tariff would be bad for GM."
Even so, policy experts contend that Canada and the United States will reach a deal on automobiles once the United States and Mexico reach an agreement on automobiles — and overcome a dispute over Mexican auto plants and wages.
To date, the Trump administration has been demanding that a high percentage of an automobile's content be made by workers earning roughly US$15 an hour to be approved for tariff-free status under NAFTA. This wage is significantly higher than what most Mexican workers earn and the result could be more autos made in the United States or Canada. Talks between Mexico and the United States are ongoing this week and the timing of Canada's return to the negotiating table will depend on when those discussions finish.
"The current round of negotiations between Mexico and the US could lead to something Canada could sign on to," Shenfeld added.
Even if no tariff emerges, the threat of one will have a negative economic impact on Canada's economy until the situation is resolved.
"Auto manufacturers might delay investments in Canada until this is clarified," he said.  "While it is hanging in the air it is a negative [for Canada]."
One possible bright spot: a deal could be reached sooner than many people expect — although far later than originally promised by negotiators. It is possible that NAFTA renegotiations could be concluded by the end of the year, if the United States and Mexico make a breakthrough on auto manufacturing in their current discussions.
That said, there is still a strong possibility that NAFTA negotiations could stop in their tracks — the Trump administration could follow through on repeated threats to withdraw from the trade pact altogether, and to impose hefty auto tariffs.
As a result, many are considering what the Bank of Canada might do in response. On July 11, the central bank raised interest rates a quarter point to 1.5 percent. Shenfeld noted that Bank of Canada Governor Stephen Poloz has suggested that higher interest rates will be needed to keep inflation near target, and that a trade war could drive inflation up, which could push the central bank to raise interest rates.
However, a major, long-term 25 percent tariff on automobiles entering the United States could drive Canada to lower rates, in hopes of bolstering a sputtering Canadian economy.
"The Canadian economy would need all the help it could get [in that scenario]," Shenfeld said. "The response will likely be to stop hiking rates, and if things get bad, then consider lowering rates."