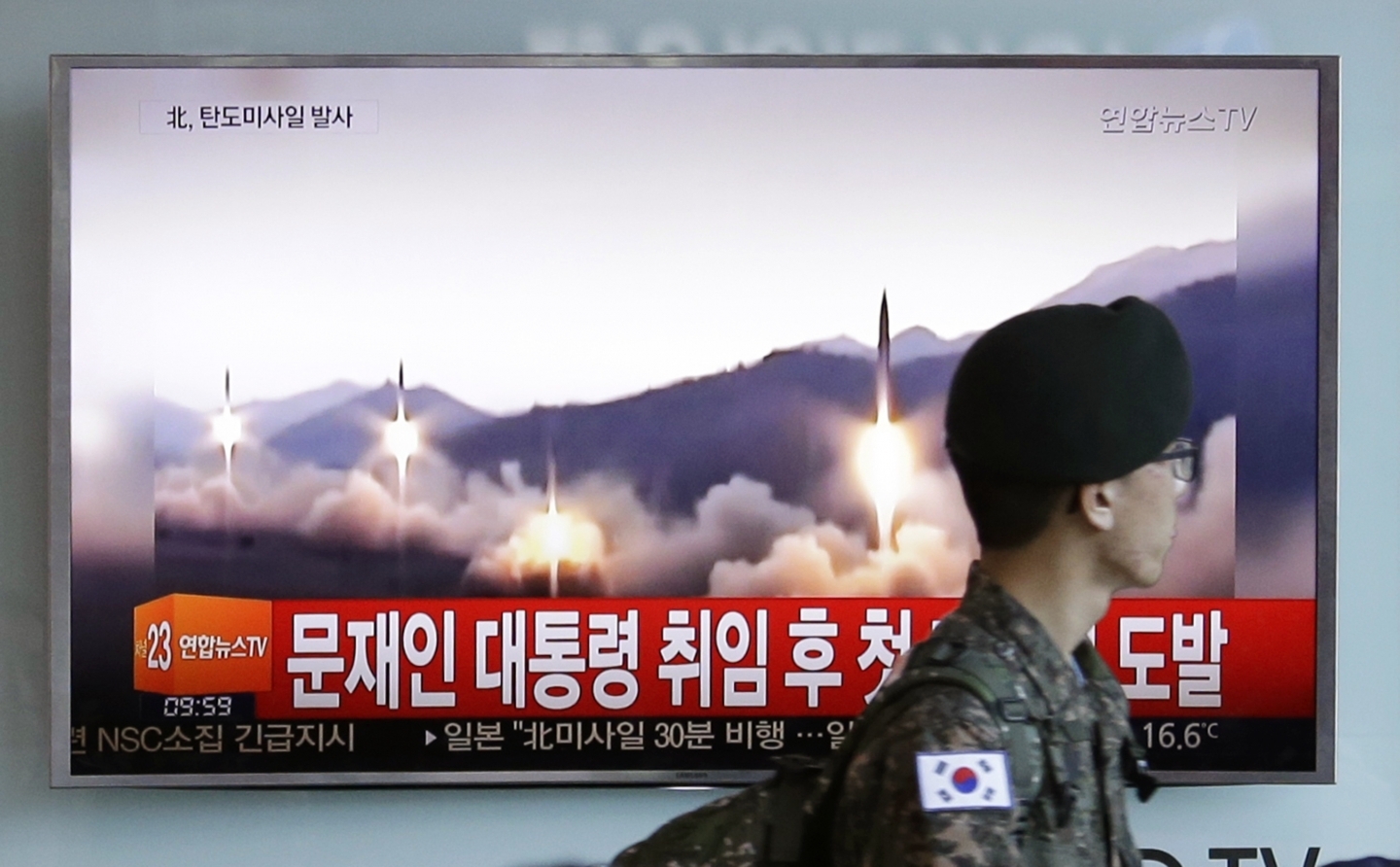 South Korea's new progressive president, Moon Jae-in, has come to power at a delicate time as the country struggles with a sluggish economy, high tensions with North Korea and frayed ties with China, its top trading partner.
Though relations between Pyongyang and Beijing top Seoul's foreign policy agenda, Moon has made improved ties with Japan a key objective. But obstacles remain to sustainable reconciliation.
A major step forward was seen to have been made in late 2015, with a deal on the long-running "comfort women" dispute. Prime Minister Shinzo Abe apologised to the Korean women made wartime sex slaves by Japan and provided 1 billion yen (HK$69.6 million) to a fund for them. In return, then Korean president Park Geun-Hye declared the issue resolved.
However, polls have shown public opposition to the deal, and Moon pledged during his election campaign to renegotiate it. He could encourage Japan to pursue a separate deal directly involving representatives of the comfort women, who were not consulted in 2015 – one of the main reasons for the public outcry that followed.
For its part, Tokyo should avoid overreacting to perceived slights, as it did in January in temporarily recalling its ambassador after a citizens' group installed a statue commemorating comfort women in Busan. The comfort women issue need not plague attempts at mending fences. Moon has made clear that better ties are not contingent upon a settlement or renegotiation of the deal.
However, diverging views over North Korea could still cause friction, even though both see it as the most pressing threat to their national security. Japan and the US want increased pressure and harsher international sanctions; Moon, chief-of-staff to former president Roh Moo-Hyun during a period of rapprochement with the North, has vowed to resume dialogue.
However, Moon has admitted the challenges of re-engagement. He has been a strong supporter of UN Security Council sanctions on North Korea and vehemently criticised its recent provocations. Further, while Tokyo favours increased sanctions, it is opposed to any action that may result in overt hostilities with the North, an interest it shares with Seoul.
With converging values and interests, a shared security alliance with the US, and similar security and economic concerns, the benefits of healthier ties should be obvious. Abe and Moon have both repeatedly expressed eagerness to tackle shared issues. If they can temper the nationalist leanings that have so often undermined relations, they may succeed in leading sustainable cooperation.
This article originally appeared in the South China Morning Post