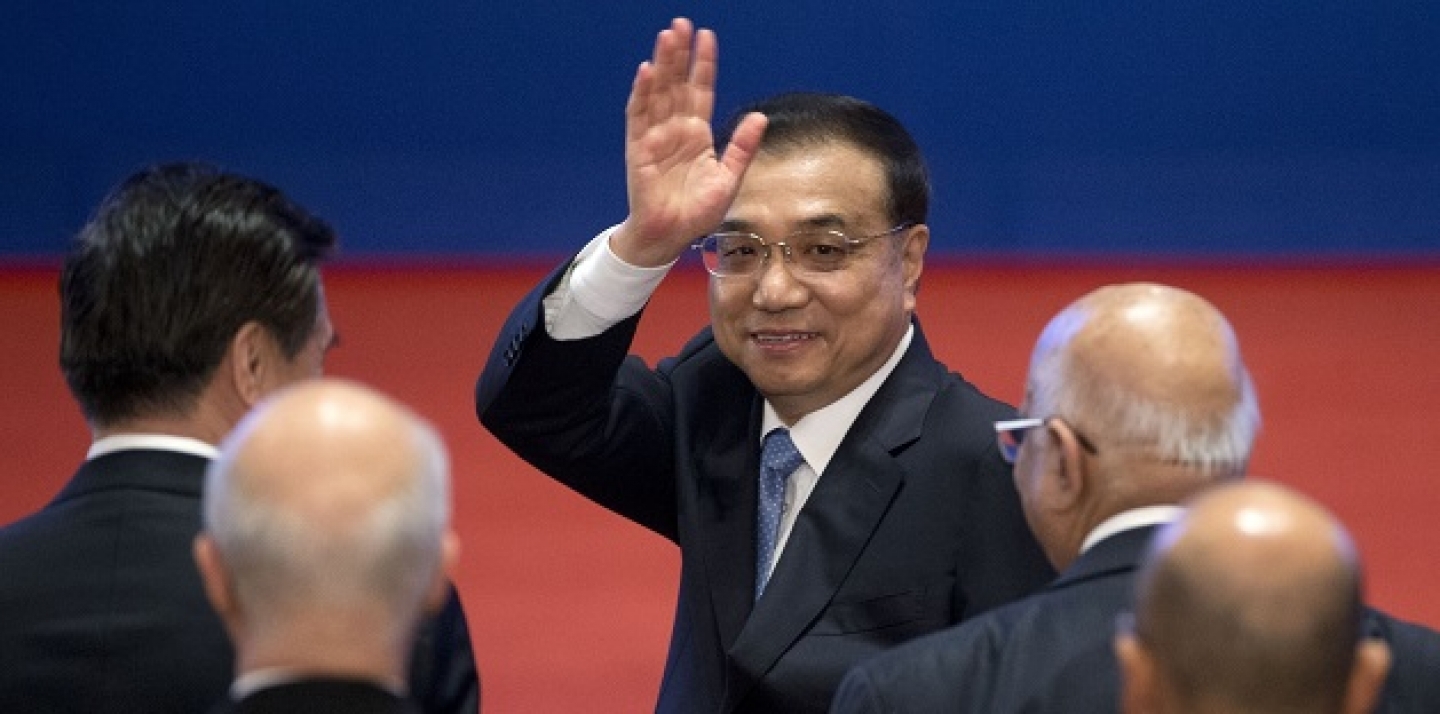 Back in November, I attended a small roundtable discussion hosted by Gateway House that included an official from the People's Bank of China. I asked this official whether the confusion over the PBOC's decision a few months earlier to devalue the yuan had caused the central bank to rethink its communications strategy. It had, she said; the PBOC at a minimum intended to hold more press conferences to explain itself.
Perhaps it was beginning to dawn on China's leaders that the rest of the world doesn't trust them? The devaluation in August was small and technical. But investors conditioned to think that China sets its exchange rate only to the advantage of its exporters saw the move as a signal that the economy was in trouble. Money rushed out; and money still is rushing out, suggesting the PBOC and other authorities need to do more than hold more press conferences. China since August has spent more than US$300 billion of its foreign-exchange reserves to keep the yuan's value from collapsing. A good PR agency could have been hired for much less.
No matter how hard it tries, China can't change the impression that the world's second-biggest economy has been built on weak foundations that are about to give way. The news that China's gross domestic product grew only about 7 percent in 2015 was described widely negative terms. Headline writers focused on the historical: Growth was the slowest in a generation. Complementing the China-is-doomed narrative is the technical point that it no longer is the world's fastest growing big economy, a distinction that now is held by India. Never mind that China will add more than US$869 billion to its GDP in 2016, compared with about US$202 billion in India, according to the IMF's latest forecasts.
As Jan Zilinsky of the Peterson Institute for International Economics noted last month, China's growth remains the envy of the world. Many doubt the accuracy of the official figures, of course. Some economists think China's actual growth rate could be as slow as 4 percent. But even if the most pessimistic doubters are correct, China still would be adding some US$360 billion annually to its GDP, the equivalent of the yearly output of South Africa, Akshay Mathur, director of research at Gateway House, observed last month.
Serious students of China insist there is no imminent danger of economic collapse. "Such fears are overblown," Stephen Roach, a senior fellow at Yale University's Jackson Institute of Global Affairs, said at the end of January. China's output from services expanded 8.3% in 2015, faster than manufacturing and construction, Roach added. This is what is supposed to happen as China's economy matures. Urban job creation rose to 11 billion last year, an increase from 2014 and ahead of the government's target. China botched the shift to a more market-oriented currency regime, and its handling of the stock-market rout was ill-considered, but these "are a far cry from the crisis that many believe now is at hand," Roach said.
Investors have been slow to adjust to the structural shifts in China's economy. Consider the emphasis on the "Li Keqiang Index," which combines railway cargo volume, electricity usage and bank loans as a proxy for GDP. These were the preferred indicators of China's premier Li Keqiang when he was in charge of the state of Liaoning a decade ago, according to a U.S. State Department memo released through Wikileaks. Economists at Standard Chartered say rail cargo no longer is a useful guide because 80 percent of what China makes now is shipped on roads. Annual growth of railway cargo slowed to 12 percent in the fourth quarter from almost 16 percent in the third quarter. But highway freight grew 7.8 percent in the fourth quarter from a year earlier, compared with growth of 6 percent in the third quarter. "This suggests to us that the pace of deceleration in China's broader economy remains under control, and does not represent collapse," Standard Chartered's Asia economists concluded in a report published Jan. 25.
None of this is an argument for taking the fragile state of China's financial markets lightly. Regardless of what the academic crowd thinks, global investors have come to see the yuan as a losing bet, in part because they worry Chinese authorities are poised to reset its value. "No other source of policy uncertainty has been as destabilizing," Harvard economist Kenneth Rogoff wrote earlier this week. China, in other words, has a credibility problem.
There is a possibility that a stock-market collapse, a loss of faith in the yuan, and massive capital outflows have created a crisis atmosphere that could create the political space to enact the policy changes that have been needed for years. China's standing with investors would rise dramatically if it acknowledged the "impossible trinity" of a fixed exchange rate, independent monetary policy and free capital flows. Stefane Marion, chief economist at National Bank of Canada, suggests short-term capital controls to stop the exodus paired with a promise to move to a floating exchange rate.
China also will suffer credibility issues until investors trust its data. Rogoff suggests the creation of a panel of economists with a mandate to clean up historical data, which would create a starting point for trustworthy indicators in the future. Otherwise, China will be condemned to second guessing every time GDP misses the government's goal. He noted that markets were aghast that China's official growth in 2015 was 6.9 percent instead of the official 7 percent target. "This difference ought to be irrelevant, but markets have treated it with the utmost importance, because investors believe that things must be really bad if the government can't rig the numbers enough to hit its target."
No matter how hard it tries, China can't change the impression that the world's second-biggest economy has been built on weak foundations that are about to give way.