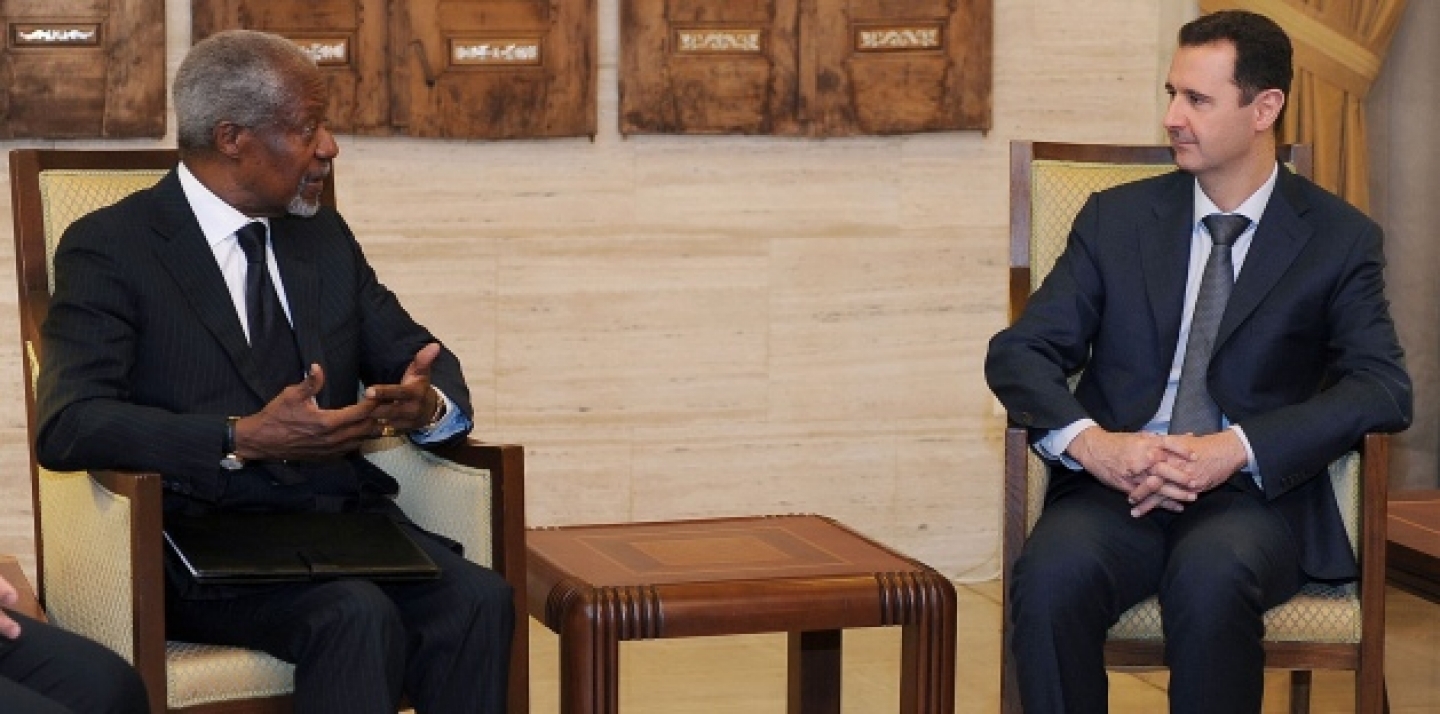 So today is the deadline for the Bashar al-Assad government to respect the already watered-down UN-Arab League peace envoy Kofi Annan's plan for a ceasefire. Instead of complying with the plan, the Syrian military killed two Syrian civilians inside Turkey in refugee camps on Sunday and killed a Lebanese cameraman on the Lebanese-Syrian border. On top of that, Assad has been on killing rampage in the northern province of Idlib, now using helicopters to kill from the skies. The outpouring of refugees continues, at the pace of thousands a day fleeing to Turkey and Jordan.
Did we really expect Assad to change his tune in these past ten days and put down his arms? Well clearly Assad's acceptance of the UN peace envoy Kofi Annan plan was just a delaying tactic to continue killing his people and suppress any and all opposition to his rule. After all, what options does Assad have but to kill his way to submission? The Annan plan would have led to a ceasefire and allow the millions of Syrians who are appalled by the regime's tactics to pour into the streets and call for the end of the regime. Assad could not afford to have the will of the people on display for the world to see.  
The Russians and the Chinese have been covering for Assad for months now, preventing any serious UN resolution that condemned his actions. But these two superpowers have also been pushing the Annan plan as a balanced effort and they fully supported its implementation. Now that Assad has made a mockery of the plan, will these two powers still stand by their man? Well it gets worse. Russian foreign minister Lavrov has made further excuses for the Syrian regime saying that it was incumbent on the opposition to lay down its arms. The army with its tanks, helicopters, and a half-million strong army is the responsible party, and to ask a ragtag rebel group to stop defending itself before the Syrian army stops its onslaught is just ridiculous. I'm afraid we will see more of the regime's stalling tactics and deferring of blame. Prepare for more death and carnage in Syria.