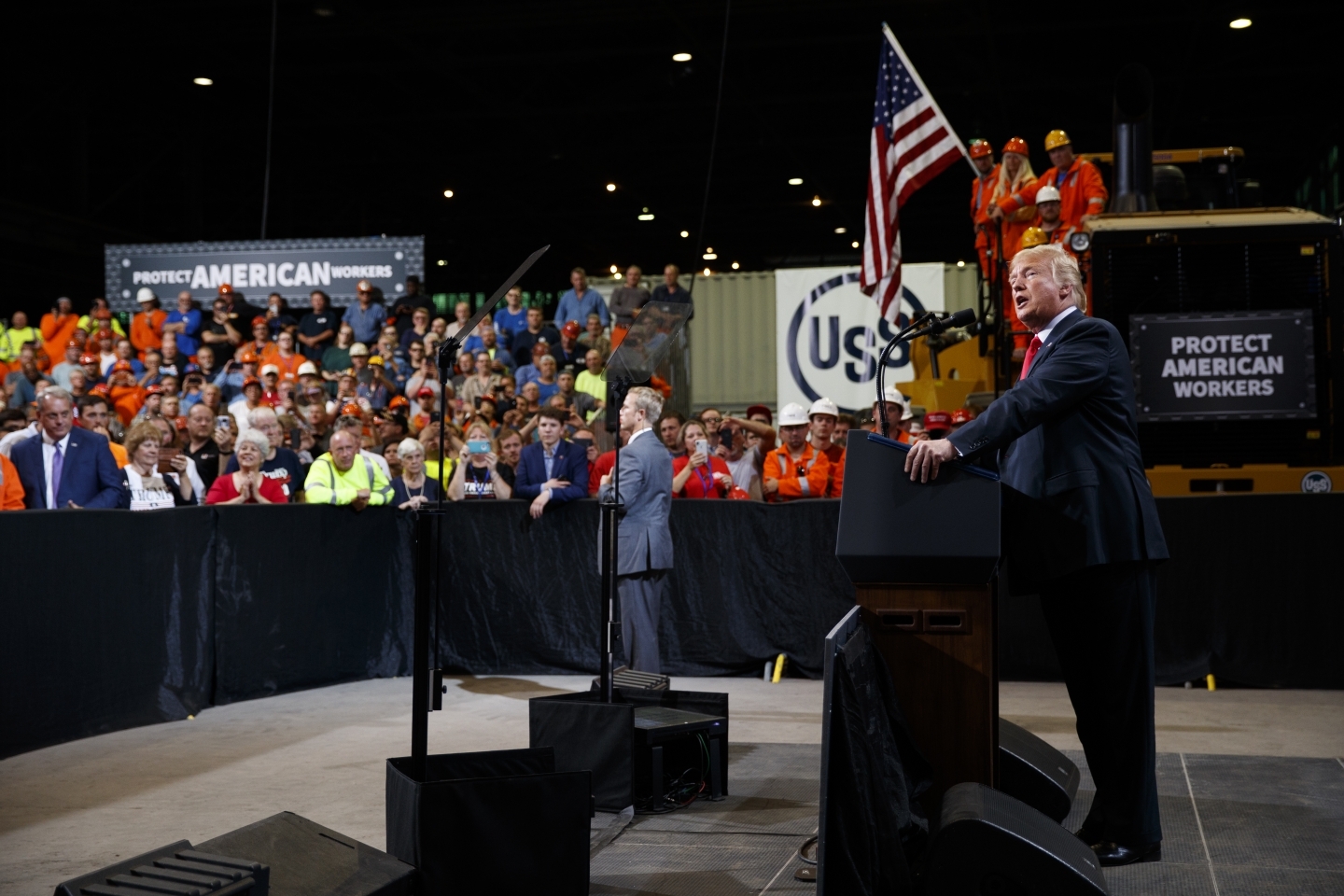 In November 2018, the World Trade Organization (WTO) agreed to investigate the legality of US tariffs on steel and aluminum imports. The United States' move to raise national security concerns as a justification for the tariffs will be at the centre of the examination.    
The review emerged after Canada, the European Union, China and other countries asked the intergovernmental trade organization to examine whether the restrictions are legal. Following their implementation in June, Canadian Prime Minister Justin Trudeau suggested that it was "insulting" to believe that Canada's steel industry posed a national security risk to the United States.
Whether the tariffs are legal or not, recent US trade policy leaves the WTO in something of a double bind. A number of the Trump administration's actions restrict the WTO's ability to function well, and as a result, it's unlikely that the world trade body will be able to provide relief from US tariffs on steel and aluminum any time soon.
First, the Trump administration has made concerted efforts to prohibit judicial appointments to the group's appellate review body. The panel's judges review disputes and have final say on trade conflicts. Normally, the group has seven members, but currently there are only three. Two members' terms expire at the end of 2019, which would drop the panel below the minimum three members required to review disputes. 
WTO Deputy Director-General Alan Wolff recently described the US action to restrict the appellate body as "assisting a suicide." Speaking at the Peterson Institute for International Economics in December, Wolff said it appeared that the international dispute resolution system "will cease to exist." The WTO was created in 1995, with the help of the United States, to negotiate trade standards among its member countries. There are 164 members currently, with more countries petitioning to join.