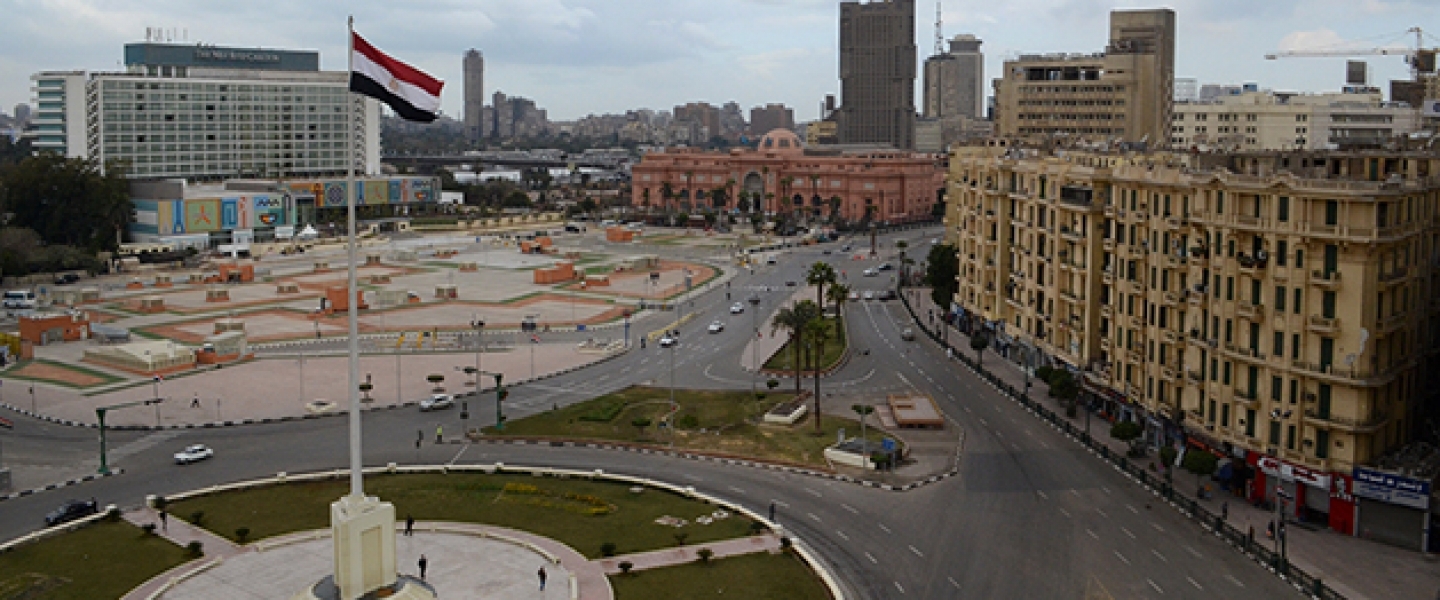 This week marks the fifth anniversary of major uprisings in countries throughout the Middle East. We speak to CIGI Senior Fellow Bessma Momani, author of Arab Dawn: Arab Youth and the Demographic Dividend They Will Bring, who offers analysis on Egypt and Syria. Momani will speak at CIGI in a live webcast event on February 11.
CIGI: How has Egypt's current government reacted to activists, dissent, and claims of corruption that, in part, spurred revolution in 2011? Generally, is there a net positive in terms of every day life for Egyptians?
Bessma Momani: Unfortunately, the economic situation in Egypt has deteriorated over the past five years. The economy is heavily dependent on tourism. However, with a low grade intensity war against the Muslim Brotherhood, and repeated terrorist attacks by extremists, the country is unable to attract tourists who are deciding to not visit the country. Sadly, this affects the entire Egyptian economy. Moreover, the continued arrest of youth and liberal activists has deterred foreign investment, which makes economic recovery harder to attain. For most Egyptians, corruption appears endemic and on the rise, adding further to public frustration. 
CIGI: Regarding Syria, reports say peace talks have been postponed until the end of this week. With estimates of a quarter million people killed and millions who have been displaced since the war in Syria began, it can be difficult to remain hopeful for some sort of lasting peace. What should the international community bring to the table to end this conflict?
Momani: The international community needs to help the Syrian people by stopping the Russian bombing of civilian areas. The vast majority of refugees from Syria have claimed they are escaping government bombings and explicit starvation policies of the government. United Nations sponsored truces and swaps of residents have helped provide relief for thousands but the model needs to be scaled up quickly to save the remaining Syrians under constant bombardment. 
CIGI: In considering Egypt and Syria five years after the start of the Arab Spring, what broader implications are there for stability in the Middle East? What does 2016 hold for this region?
Momani: Egypt and Syria represent only two of 22 Arab countries. While there is great apprehension about the future, in light of the Syrian war and Egypt's authoritarian shift, the future of the region could still return on a forward path if regional governments focus on inclusive growth models and providing productive jobs for youth, while being extremely careful about potential blowback from their war on terrorism, which can alienate civilians caught in the crossfire.