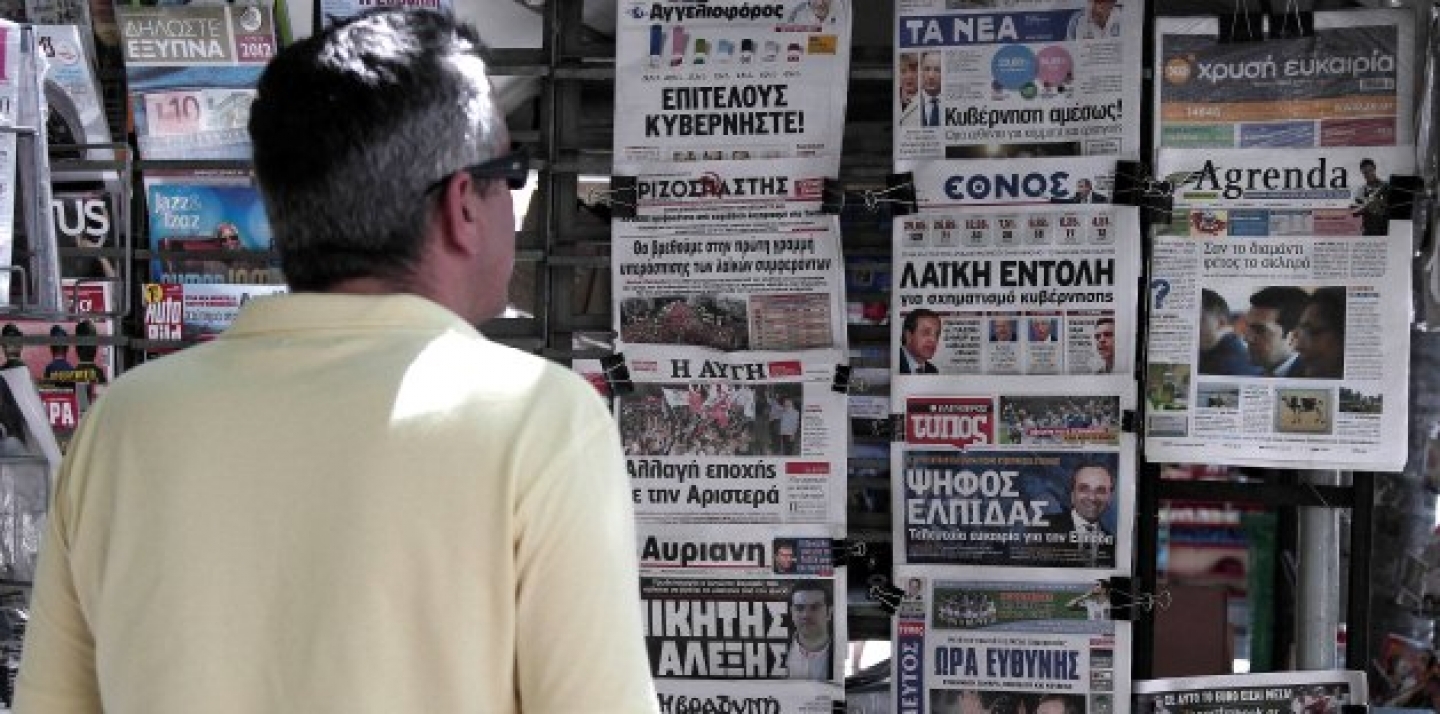 As my colleague, Fred Kuntz, points out, for journalists attending the Los Cabos summit, the idyllic setting makes it difficult to concentrate on the enormity of the challenges confronting G20 leaders. Nevertheless, the importance of those challenges was evident early on Monday. Despite the Greek election results, which provided an all-too-brief "relief rally" in financial markets, Spanish bond yields hit new euro-era highs, leading to renewed concerns for the European banking system.

It is likely that the fleeting euphoria from Greece was quickly dashed by the  realization that Sunday's election results do nothing to address the corrosive effect of the loss of confidence in euro land. People woke up Monday to the conclusion that the underlying governance gap in Europe remains, that euro zone leaders are divided on what can be done, and that G20 leaders are unlikely therefore to provide clear direction on the way forward. In other words, the uncertainty that has hung over Europe for the past two years will remain. The outlook remains one of continued volatility in financial markets.

It is no surprise, then, that for a press corps hungry for real news, or just looking for a diversion from the staged "meet and greet" welcoming ceremonies for the various leaders, the European Union's press conference here was eagerly anticipated. Given the stakes, journalists could be forgiven for raising their expectations that they might hear some real news. Their expectations were frustrated.

What they heard from Herman van Rompuy and Jose Manuel Barroso was the same passionate commitment to do whatever is needed to preserve the euro. What was interesting, I found, was the extent to which both men were prepared to talk about banking union, fiscal union and political union. But, apart from the most general aspirational statements of more discussions to advance these goals, that was pretty much all the assembled journalists heard.

To be frank, as noted in the previous post, I am sympathetic to them. They are dealing with a fundamental governance challenge: euro zone members constructed complete monetary union, but the institutions needed to support the single currency remain woefully incomplete. Investors are now focusing on the resulting governance gap and, finding the euro zone's response inadequate, are moving to protect themselves by converting Spanish assets (bank deposits and government bonds, say) into an asset that is considered to be safe (German government bonds, which have gone to record lows in recent days).

Here is the problem: because they created integrated European-wide capital markets and eliminated exchange rate risk, investors can flee to safe havens with ease. So far, this flight has been a "jog" and not a "run." But, bank run equilibrium depends on expectations of what others will do and confidence in the underlying stability of the system. If enough people think that others will flee before they do, they face the risk of getting caught in a panicked rush for the exits. It would be better for them, obviously, to get out before the others. Of course, if they act, they trigger the event.

In such circumstances, the range of possible policy measure available to the authorities is limited. To stop the run, they may be tempted to impose capital controls. Investors know this, and the fear, or slightest hint, that such controls are coming could, likewise, transform the "jog" into a "run." That is why it is essential that euro zone authorities get ahead of the crisis and restore confidence.

Did we hear anything at the press conference that would suggest that is likely? Unfortunately, not. Their underlying message was that what matters is substance, that filling governance gaps will take time and that they can't or won't work to deadlines determined by financial markets.

I hope that is just "holding line"  bravado; not an accurate reflection of the thinking of senior European officials. If the latter, they may discover, to their chagrin, that their timelines for action are much shorter than they think.
The outlook remains one of continued volatility in financial markets.