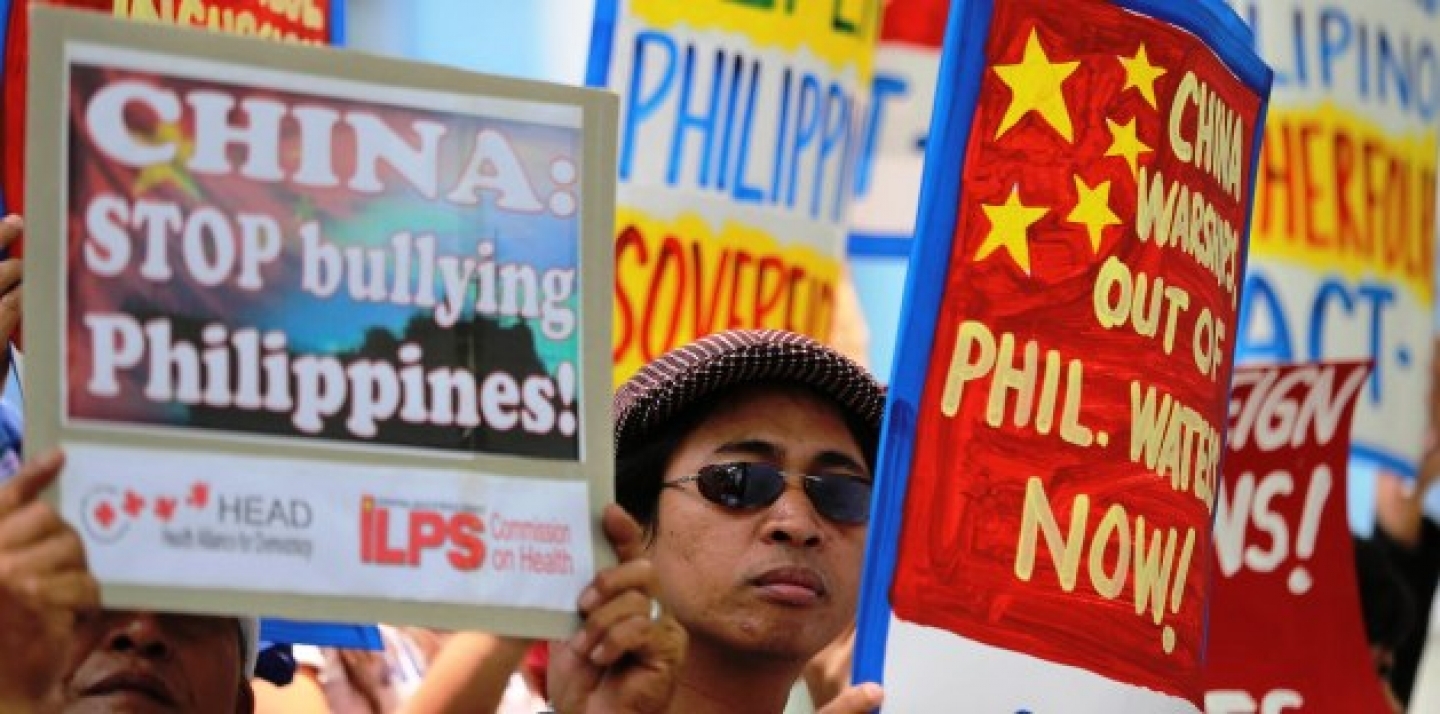 The selection of Xi Jinping as the paramount leader of the Communist Party of China (CPC) in November 2012 heralded a new era in Chinese foreign policy. The new leader has all but pushed aside Deng Xiaoping's long-followed injunction to "keep a low profile and bide your time" in favour of a more assertive foreign policy in line with China's status as an emerging global power. However, this shift has not always gone smoothly, as demonstrated by worsened relations with several of China's neighbours.
Relations with Japan, while strained for many years, have taken a turn for the worse since Tokyo's decision in September 2012 to nationalize three islands also claimed by China. From Japan's perspective, China's increasing maritime and aerial activities around the islands since late 2012 have contributed to heightened tensions between the two countries. Relations between China and Vietnam also plummeted in May 2014 when the state-owned China National Offshore Oil Corporation moved an oil rig to conduct drilling in disputed waters in the South China Sea, resulting in a three-month standoff between Beijing and Hanoi. A territorial dispute with the Philippines related to the Spratly Islands also escalated in 2014. Citing Chinese violations of the United Nations Convention on the Law of the Sea (UNCLOS), Manila brought the case before an international court and is currently awaiting its decision. The Philippines has asked the Permanent Court of Arbitration to rule on the consistency of China's "nine-dash line" claim with its commitments under the United Nations Convention on the Law of the Sea (UNCLOS), a move that Beijing has vehemently opposed.
While distinct in their triggers, the disputes with Vietnam, the Philippines and Japan are closely related to China's growing willingness to forcefully stake its territorial claims in the South and East China seas. This assertiveness has made several South East Asian countries weary of Beijing's intentions and more inclined to welcome the American rebalance to the region. Vietnam and the Philippines, in particular, have moved toward deepening their ties with the United States. The Japanese government has also tried to take advantage of strains between South East Asia and China, offering to play a greater role in the region and pledging to support South East Asian countries involved in disputes with China. 
Since late 2014, however, Beijing has seemingly softened its approach and adopted a more conciliatory tone toward its neighbours, with one China analyst calling it a "new charm offensive." China's official discourse on Japan, in particular, has been less antagonistic, after months of heated rhetoric. Beijing and Tokyo have taken steps to thaw their frozen relations, as epitomized by the November 10, 2014, meeting between Xi Jinping and Japanese Prime Minister Shinzo Abe on the sidelines of the APEC summit in Beijing. In late November, in a landmark address detailing his foreign policy vision, Xi Jinping stressed the necessity to "promote peaceful resolution of differences and disputes between countries through dialogue and consultation, and oppose the willful use or threat of force." He also called for China's neighbourhood diplomacy to turn the region into "a community of common destiny" and to "follow the principles of amity, sincerity, mutual benefit and inclusiveness." This falls in line with a broad diplomatic shift under which Beijing is prioritizing relations with its periphery over ties with great powers, based on the premise that the former are more consequential for China's development.    
Has this relative softening in rhetoric has been accompanied by an equally softened approach "on the ground"? Could Beijing have judged that a muscular regional policy was having undesirable outcomes and subsequently readjusted its approach? Although the relative lull in regional tensions and the change in discourse may lead one to conclude that Chinese leaders have implemented changes to their regional policy, evidence tends to show otherwise. While Beijing has avoided grand gestures since the oil rig standoff with Vietnam, Xi Jinping has not changed his overall objectives and has stressed publicly that he would not compromise on issues related to sovereignty. Indeed, China has been conducting reclamation work on disputed reefs in the South China Sea and has shown no intention of slowing down, raising concerns in South East Asia.
The impact of a more conciliatory Chinese stance must be assessed primarily through the vagaries of Sino-Japanese ties, considering their importance for regional stability. After the high tensions that occurred since 2012, both sides took cautious steps in the second half of 2014 to reduce strains, culminating in the Xi-Abe meeting. Communication between Tokyo and Beijing had previously been reduced to the bare minimum, which did nothing to alleviate mistrust and lingering suspicions. However, the most notable consequence of the Xi-Abe summit was to give officials on both sides the green light to re-engage. During a recent stay in Japan, I heard from officials in the Ministry of Foreign Affairs that high-level communication had notably picked up as a direct result of the leaders' meeting. While long-standing mistrust and historical issues are too deeply rooted to be resolved in a few months, increased communication is an important development as it can increase mutual understanding and provide momentum for resolving more superficial issues.
Another issue is that despite a more conciliatory tone in both capitals, we have yet to see signs of relaxation in the airspace and waters surrounding the disputed territories. The Japanese Ministry of Defense recently revealed that during the last quarter of 2014, a period that included the APEC summit, Japan scrambled fighters jets 164 times in response to Chinese aircraft approaching Japanese airspace, a record for a three-month period. As far as maritime activities go, although there were fewer incursions by Chinese government-owned vessels in what Japan considers its contiguous zone, the number of Chinese vessels entering what Japan considers its territorial seas was slightly above the yearly average, according to Japanese government data.
With Shinzo Abe firmly holding the reins of power following his party's victory in December's elections, the underlying tensions between Tokyo and Beijing are unlikely to be resolved any time soon. Both sides' objectives, especially as they pertain to disputed territories, remain fundamentally and diametrically opposed. Even if they were to agree on a modus operandi with regard to the management of the island dispute, clashing perceptions of historical events continue to be a stumbling block fueling nationalism in both countries. Nevertheless, what the November meeting between Xi and Abe did was provide a clear signal to both countries' officials and bureaucracies that it was time to step up dialogue and keep a lid on tensions. Actions on the ground, while they have the potential to derail any goodwill shown by the leaders, need not stand in the way of dialogue between Beijing and Tokyo. Despite its fragility, the relative calm—in words if not in deeds—of the last few months is something to be welcomed. The question is whether it will be the precursor to genuine rapprochement.
What the November meeting between Xi and Abe did was provide a clear signal to both countries' officials and bureaucracies that it was time to step up dialogue and keep a lid on tensions.