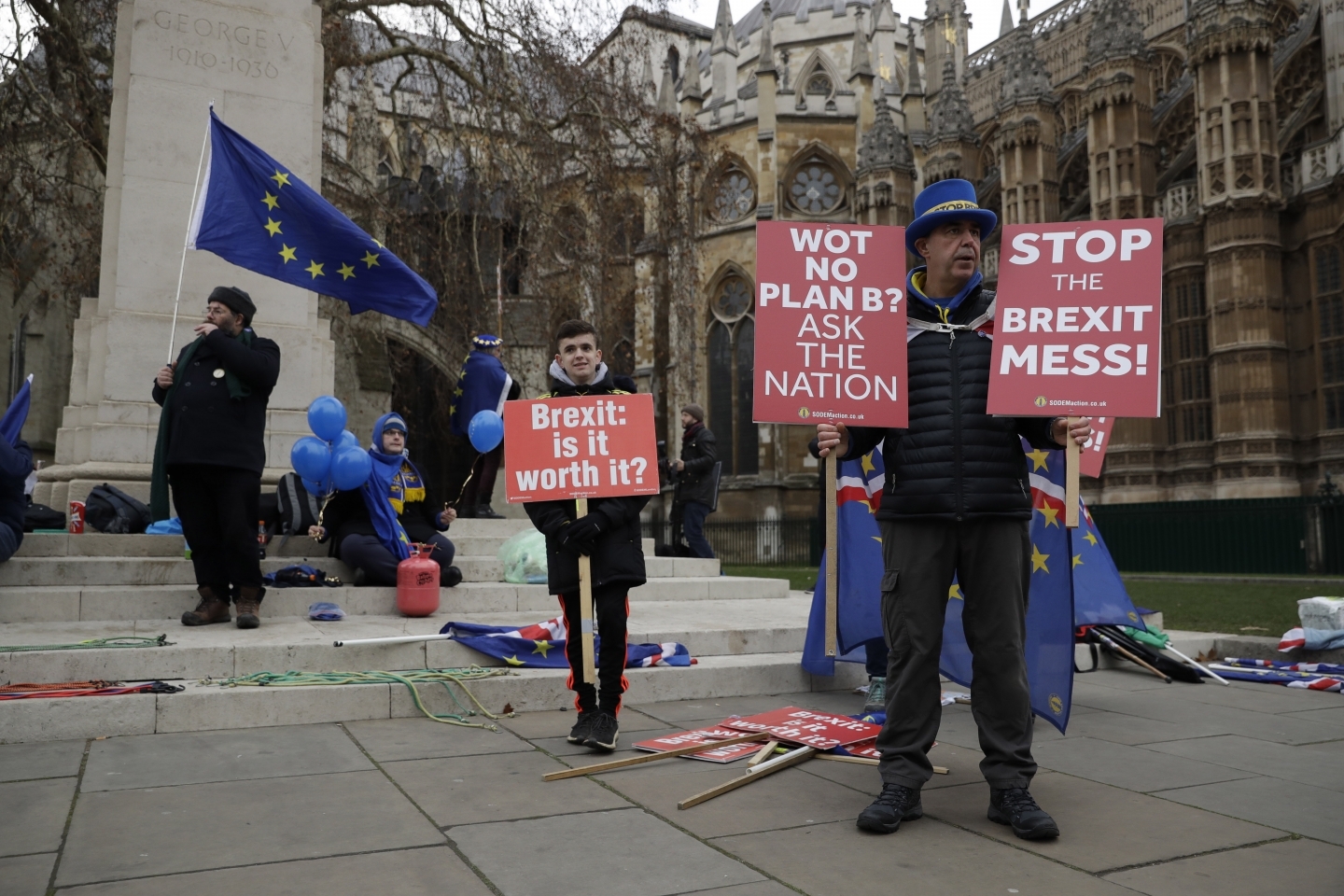 On January 15, 2019, UK Prime Minister Theresa May, having negotiated a withdrawal agreement with the European Union — which would recognize the departure of the United Kingdom from the European Union but also give both parties a 19-month period to reach agreement on a long-term economic relationship — then failed to obtain a majority for the deal in Parliament. By a 432–202 vote, the withdrawal agreement was rejected in one of the most resounding defeats of a UK government in years. The Opposition leader, Jeremy Corbyn, immediately tabled a motion of no confidence, which May narrowly survived as supporters of the Tory government circled the wagons and voted in defence of their government.
A week later, only two things seem certain: the United Kingdom could leave the European Union without a deal on March 29, 2019, and its departure will have significant impact around the world — including in Canada.
A "Plan B" Brexit
Speaking after the no-confidence vote, May committed to cross-party consultation and to reporting back to Parliament on January 21 with a Plan B. In that promised statement to Parliament on Monday, May sought to gain time. She indicated that she would be continuing consultations in Parliament and the country at large to seek to find a consensus on an agreement with the European Union. Again, she ruled out seeking to extend the March 29 deadline, and rejected a second referendum. She also argued that the only way to avoid a no-deal outcome is to reach a deal — implying that something along the lines of her deal would be the only one possible.
The moment of truth for her position will come on Tuesday, January 29, when parliamentarians on both sides of the House of Commons will seek to move motions calling, variously, for indicative votes on different alternatives; the prohibition of a no-deal outcome; the extension of the March 29 article 50 deadline; and a peoples' vote. Until this moment arrives, Brexit is at an impasse.