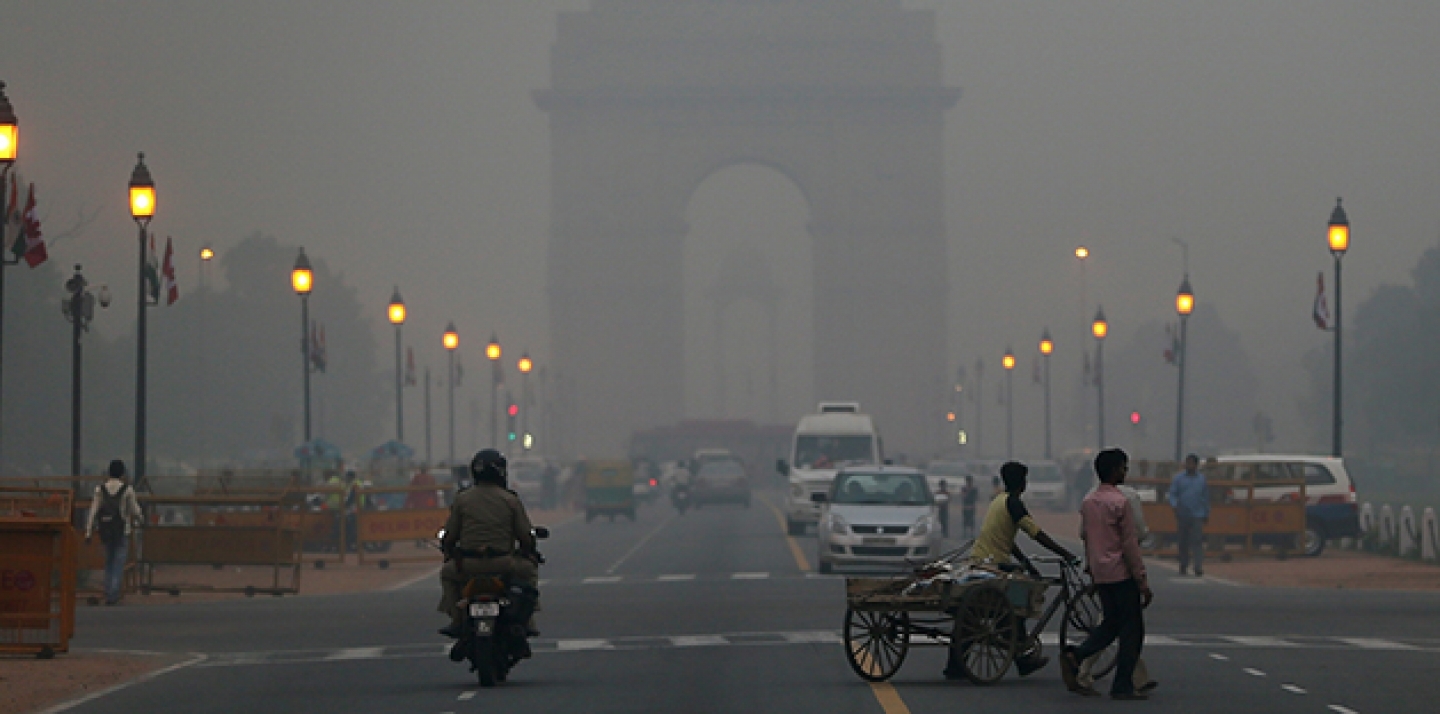 Indian Prime Minister Narendra Modi stunned the World Trade Organization in July when he reversed the previous government's decision to back the Bali agreement on trade facilitation.
Modi, the free-market reformer, blithely torpedoed the only consensus the WTO had managed to achieve in more than a decade of negotiations under the Doha Round. He did so, he said, because Bali would undermine India's ability to stockpile grain to feed its poorest people. "Do we choose feeding our people or getting good press world-wide?" Modi said in August.
The more the world gets to know Modi, the easier it becomes to explain why he did what he did on Bali.
For all the strength of its historic mandate, Modi's Bharatiya Janata Party (BJP) still lacked carte blanche. State elections loomed, including in Maharashtra, where more than half the population works in agriculture. Modi and the BJP can only do so much from New Delhi; they need the states on board to achieve the dramatic welfare gains they promised in this spring's election campaign. The pace of Modi's overhaul of economic policy will depend on the "appetite" of the political system for each proposed change, Finance Minister Arun Jaitley said Nov. 5 at the World Economic Forum's India Economic Summit.
Modi never had any intention of living up to the hype generated by his campaign and it was unreasonable for anyone to expect otherwise.
But now that Modi has elevated the issue of food security, he rightly will be expected to deliver. That could mean overhauling agriculture policy. Arvind Panagariya, a professor of Indian political economy at Columbia University, defended Modi's decision to quit Bali, but said the government still should scrap its current system of buying grain from farmers and replace it with cash transfers.
Modi also may have inadvertently opened himself to demands that he do more to clean up pollution. This could cause him some pain, as it's a subject the prime minister has embraced less vocally than issues such as the need to attract international investment and to stifle corruption. He may soon face pressure to take a more vigorous stand on the environment, which could clash with his bid to boost coal production.
The print edition of the Hindustan Times on Nov. 5 led with this headline: "Pollution cut India's crop output by 50%." The report was based on the release of new research by Jennifer Burney and Veerabhadran Ramanathan. The California-based professors analyzed three decades of data and determined, for what they believe is the first time, that the combination of climate change and the build up of black carbon and surface ozone is taking a dramatic toll on India's ability to feed itself -- and indeed, the rest of the word, as the country is a leading exporter of rice.
"We hope our study puts the potential benefits on cleaning up the air on the table," Burney, a professor at the University of California, San Diego, told the Thomson Reuters Foundation.
There's no denying that India has a pollution problem. Take a walk in Mumbai on humid day and the pollution will stick in the back of your throat. On a per capita basis, India isn't a big admitter, but that's mostly because it has so many people. Overall, it is responsible for about 6 per cent of total emissions of carbon dioxide, according to the US Environmental Protection Agency. China accounts for about a quarter of all CO2 emissions and the US for about 20 per cent. New restrictions on the burning of coal and other fossil fuels in the US and Chain are projected to cause emissions in both countries to level off. In India, CO2 emissions are on track to increase by 60 per cent between 2020 and 2040.
It's unclear how committed Modi is to cleaning up the environment. He has enlisted Bollywood stars to promote his Clean India campaign, which aims to inspire Indians to take up brooms and sweep up the country's chronic filth. The government has ambitious goals for renewable energy, including the annual addition of 10,000 megawatts of power from wind. Yet Modi skipped the United Nations summit on climate change in September, and the Guardian newspaper wondered earlier this year whether India's new prime minister believes in climate change.
The speculation over the Indian government's green credentials will continue for some time yet, if only because the BJP-led administration is making a point of avoiding controversy. Modi has made clear over his first five months in power that he will not abuse his mandate. Every decision has been deliberate, including, quite likely, the sinking of Bali.
It's worth noting that the BJP won Maharashtra in an election last month.
Modi's stand on Bali even may have helped. But political calculations will do nothing for a state that loses 3,000 farmers each year to suicide. Only better policy can do something about that.