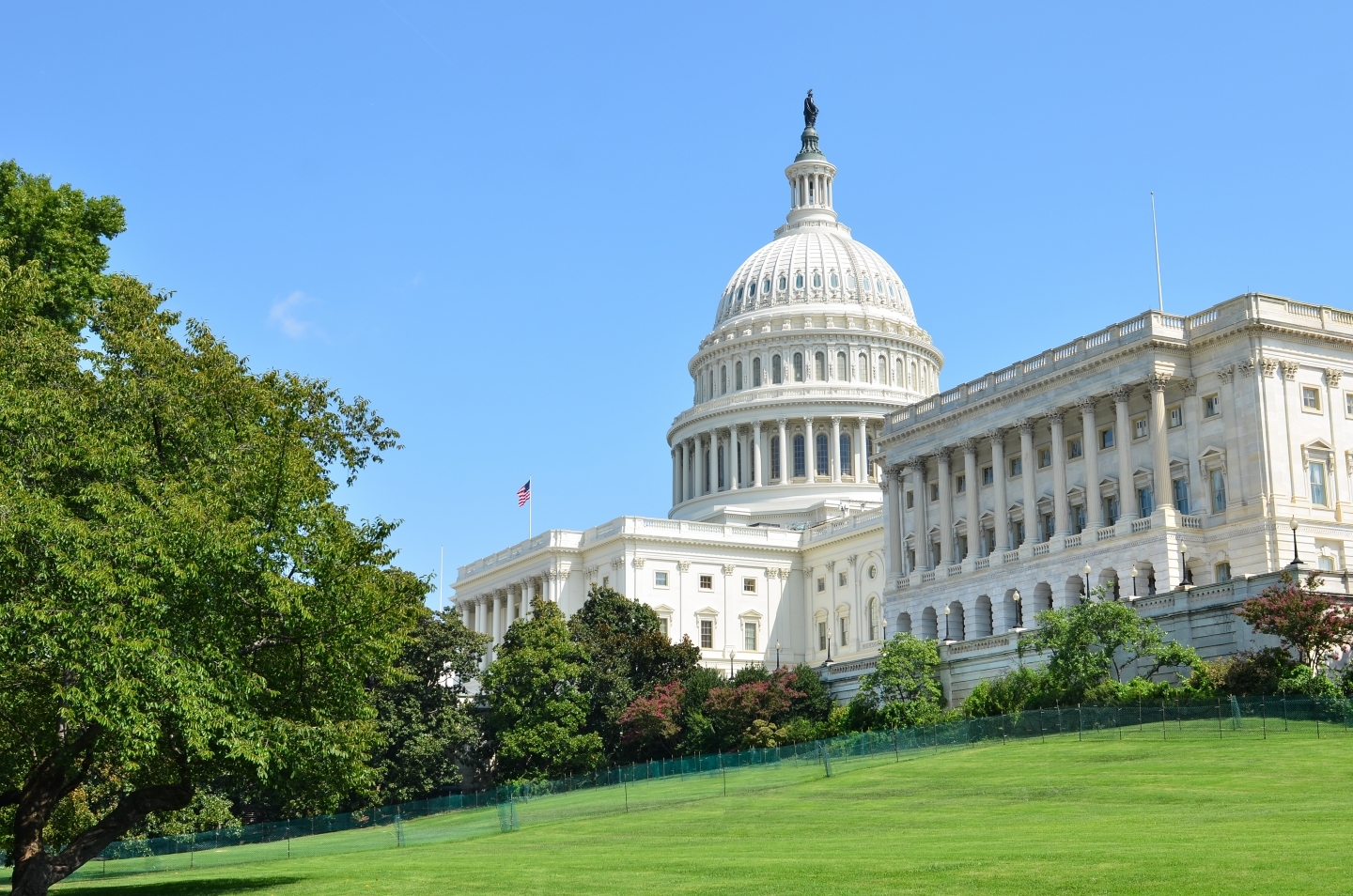 On Saturday, US President Donald Trump issued a tweet seeking once again to send a loud, clear message on the latest round of trade negotiations between Canada and the United States over the future of the North American Free Trade Agreement (NAFTA). 
However, this time he switched tack and targeted Congress, warning law makers on Capitol Hill that if they were to interfere "w/ these negotiations" he would simply terminate the trade deal. 
The comments emerged following four days of talks between Canadian and US officials that concluded Friday with no deal in sight. US Trade Representative Robert Lighthizer issued a statement that the White House had officially notified Congress of Trump's intent to sign a trade deal agreed to with Mexico within 90 days. Canada could sign on as well, if the two sides were able to reach an agreement in the interim. The details of the agreement have to be submitted to Congress within 30 days of the 90-day timeline, or roughly the end of September, and any provisions involving Canada have to be included by then as well.
However, the United States and Canada still disagree on a wide range of trade issues, including the movement of dairy products, a cross-border dispute resolution process, federal contract eligibility and the ultimate length of the agreement. Lighthizer is meeting with Chrystia Freeland, Canada's foreign affairs minister, on Wednesday, to resume discussions. 
Even so, Trump's tweet threat suggests that the White House is concerned that Congress could intervene. A number of law makers on both sides of the aisle have expressed concerns about NAFTA unravelling, charging that the agreement has generally been good for all countries involved. 
However, it is unclear, when push comes to shove, how much interest Congress has in challenging the Trump administration on the issue if an agreement can't be worked out. Also, even if Congress tries to intervene, would law makers find a way to essentially bypass Trump? 
The notice to Congress with the 90-day timeline was triggered, partly, by the wish to have an agreement with Mexico signed by the end of November, the latest that outgoing Mexican President Enrique Peña Nieto can approve a deal. If no agreement is reached with Canada, the White House can also trigger article 2205 of NAFTA, which allows a member of the agreement to give other countries a six-month notice of withdrawal from the deal. 
Gary Clyde Hufbauer, a senior fellow at the Peterson Institute for International Economics, suggested that if a deal with Canada isn't reached within the 30-day timeframe, Trump could trigger that request in the coming days, setting the stage for the United States to exit the deal by early March. 
The move would likely immediately result in lawsuits, potentially including a challenge from the US Chamber of Commerce, state attorneys general and some law makers on Capitol Hill who would sign on as plaintiffs. "This is an issue that has not been litigated in recent times," Hufbauer said. "I believe at the end of the day that [a] lawsuit would not work."
However, a legal challenge could be more successful if the Trump administration unilaterally raised tariffs across the board following a withdrawal from NAFTA, which the president has threatened to do. "I think at this stage you need to get congressional approval," Hufbauer said. "I do think at this stage he would be blocked by the courts." 
It's unclear whether a White House move to exit NAFTA would result in more or less votes seeking to oppose him in Congress. "There are some [in Congress] that agree with Trump that NAFTA was the worst agreement ever," Hufbauer said. "There would also be an effort by a substantial block of law makers seeking to block his efforts before proceedings went to the courts." 
Congress ratified and implemented NAFTA in the 1990s, and it could argue that Capitol Hill should have a say in any move to dismantle it. However, the only way for Congress to derail a Trump move to cancel NAFTA would be to attach a congressional consultation requirement provision to must-pass appropriations or authorization legislation. In this circumstance, the president would be pressured to approve a measure he disagreed with so that critical government programs could be funded, for example.
A trade deal with Mexico and the collapse of NAFTA would have wide-ranging negative implications, for Canada in particular. However, there could be a smaller, more specific deal between the three countries that could mitigate some of the potential damage to the Canadian economy. 
Canada appears to be supportive of the details of the auto section of the US-Mexico trade agreement reached last month. As part of the deal, automotive companies would need to make at least 75 percent of an automobile in the three countries, with 40 percent to 45 percent of a car made by workers earning at least US$16 an hour or more. The agreement would represent a win for Canada's auto sector and labour unions, as it would mean less of an automobile would be made by Mexico's lower-wage-earning workers. 
After talks broke down on Friday, Freeland praised the auto section of the US-Mexico agreement, noting that "the most important progress" emerged over the summer. She thanked Mexico for providing a "lot of flexibility" in the agreement, which allowed Canada and the United States to move on to other issues. Specifically, Freeland noted that what the deal achieved will be "good for Canadian workers and for American workers."
As such, it is possible that Canada and the United States could strike a reworked auto pact, even if no broader renegotiation of NAFTA can be agreed between the two countries. 
"There could be a separate agreement on autos if Canada and the US can't reach an agreement on NAFTA," said Hufbauer. "It is the single biggest industry involved in cross-border trade for Canada, so from the Canadian standpoint an auto-only deal would not be so bad."
A Canada-US-Mexico agreement on automobiles would also likely mean that the auto sector's biggest manufacturers, General Motors, Ford and Fiat Chrysler Automobiles, probably wouldn't file a lawsuit. "The auto companies [would] not [be] happy about it but they [would] live with it," he said. 
Nevertheless, it is unclear whether Canada would sign on to the US-Mexico auto deal without reaching an agreement on many of the other contentious areas still under review. NAFTA could still ultimately unravel, at least the Canada-US part of it. 
Trump continues to threaten an end to the agreement if Canada doesn't give in on key issues. However, the White House needs a NAFTA deal — and a win — in advance of mid-term congressional elections in November. Uncertainty or an undoing of the agreement — and volatility in the markets driven by concerns about trade — could give his opponents leverage.