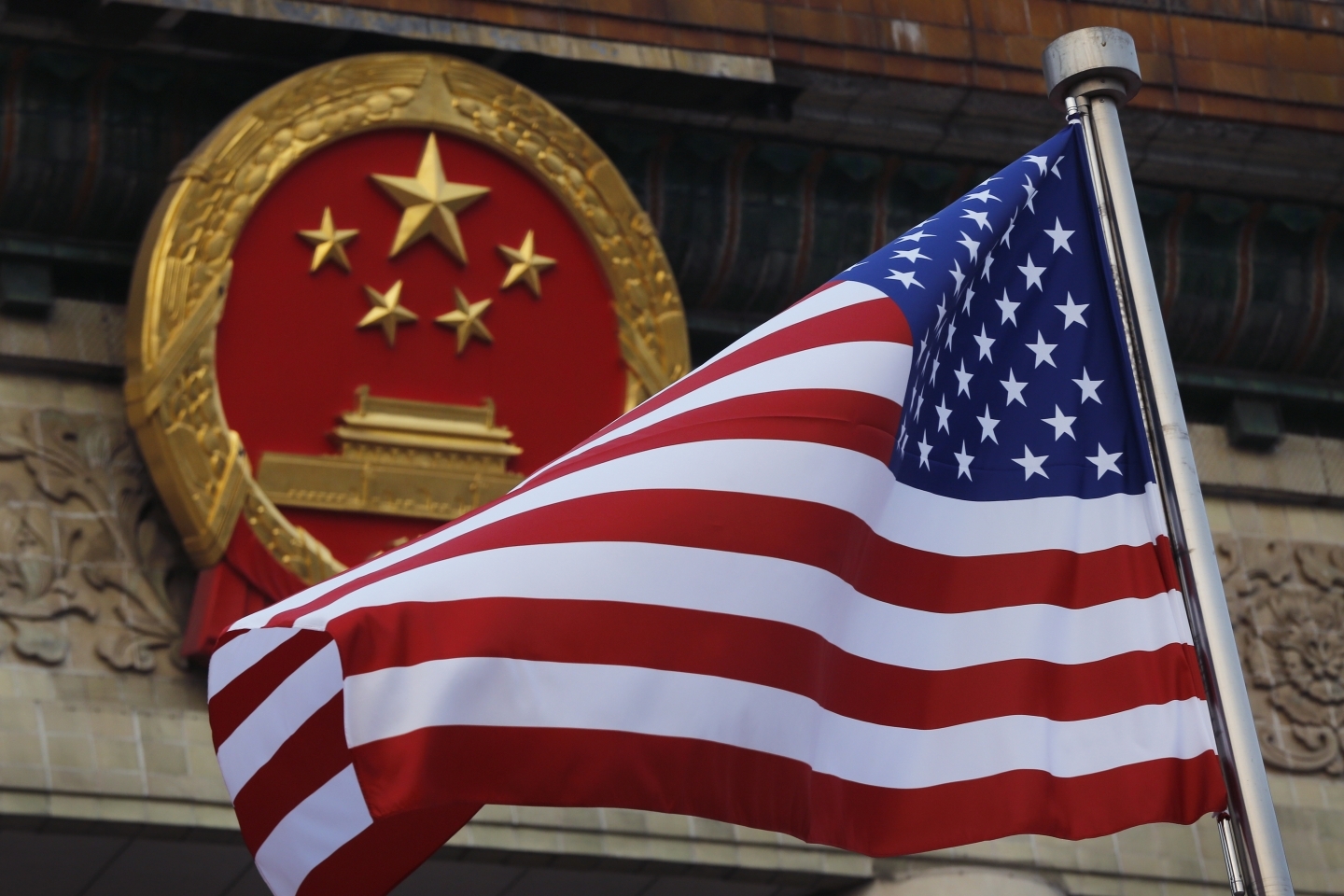 Since US President Donald Trump first attempted to make progress on the United States' policy goal of denuclearizing North Korea this past spring, too much attention has been paid to his sometimes outlandish rhetoric and the threats that Trump and North Korean supreme leader Kim Jong-un have levied at one another.
Despite the often-contradictory messages on North Korea policy from Trump and his cabinet, the basic contours of the United States' strategy for dealing with North Korea's nuclear weapon and ballistic missile programs are clear. (For the record, the Trump administration's policy — and strategy for achieving that policy — on North Korea is very similar to the Obama administration's.) Economic sanctions on North Korea will continue and be gradually intensified, progressively covering more and more economic activity. They will be coordinated with allies, and through the United Nations when possible.
As Trump conducts what will be the longest trip by a sitting American president to Asia in 25 years, advancing the White House's North Korea strategy has featured prominently on the agenda. Meeting with Japanese Prime Minister Shinzō Abe earlier this week, Trump said Japan could protect itself from a nuclear North Korea by purchasing American arms, and visited the families of Japanese abducted by North Korea. In a speech to the South Korean National Assembly on Wednesday, Trump warned Pyongyang: "Do not underestimate us. And do not try us."
Now in China, Trump is pressing President Xi Jinping to cut off oil shipments, shut down North Korean bank accounts, and send home tens of thousands of North Koreans who work in China, as reported by The New York Times. While Xi said China and the United States should strictly enforce United Nations sanctions against North Korea, he did not announce any new measures.
Still, the White House will look to the Chinese government to exert whatever influence it has over Pyongyang to come to the negotiating table. According to the United States, negotiations will be conditional: the North Koreans must understand that if they choose to talk, they are sitting down to negotiate away their nuclear arsenal.
This is not a strategy that has a good chance of succeeding. The North Korean government has made it clear that it has no intention of bargaining away its nuclear weapons, and that any talks must be unconditional. It is also worth remembering that North Korea crossed the nuclear Rubicon over a decade ago. As far as Pyongyang is concerned, its nuclear weapons are a fact of life, and a nuclear North Korea is part of the global status quo.
Where the Trump administration might be on a productive policy track is its efforts to get the Chinese government to do more to influence Pyongyang. While it is an open question as to how much the Chinese government can and is willing to do to change North Korea's behaviour, there is a widespread belief that the Chinese government can do more than it has so far.
To that end, one of the most important additions the White House has made to its North Korea toolkit is Executive Order (EO) 13810. Issued on September 20, the day after Trump's speech to the United Nations General Assembly in which he threatened North Korea with "total destruction," EO 13810 actually includes some policy instruments that could levy some serious and credible economic threats, which, if used properly, could tempt the Chinese government to act.
Secondary Sanctions on Financial Institutions: Credible, Scalable and Unilateral
Specifically, EO 13810 allows the US Treasury secretary to sanction any foreign financial institution that knowingly does business with North Korean entities that the United States has blocked in previous orders (such as EO 13772), and that has facilitated "any significant transaction in connection with trade with North Korea." While the order does not name any specific third country's financial institutions, China — North Korea's largest trade partner — is the obvious target.
The powers that this executive order gives the Treasury are important in at least three ways.
First, EO 13810 authorizes the Treasury to apply secondary sanctions — sanctions against non-US entities for behaviour that occurred outside the United States and involved no American persons or firms — more broadly against Chinese companies it believes to be aiding and abetting North Korea than does existing law (such as the PATRIOT Act). Rather than offering a list of Chinese financial firms that the US banking system cannot deal with, EO 13810 allows the Treasury to sanction firms after it has determined that those firms have helped North Korea evade sanctions or engage in prohibited trade. It forces Chinese firms to tread carefully and scrutinize who they work with.
Second, while Trump's threats of "fire and fury" and to "totally destroy" North Korea are not credible, the threat of freezing funds and blocking specific banks from opening accounts in the United States is. Cutting Chinese firms out of the US financial sector would impose asymmetrical risks and pain. No single Chinese bank is essential for the US economy, but access to the US banking system could be critically important for some Chinese firms.
Take, for example, the US Treasury's recommendation earlier this year that Title III of the PATRIOT Act be used to sanction the Bank of Dandong — a small Chinese commercial bank that the United States accuses of laundering money for and providing financial transactions on behalf of North Korea — by banning it from holding, using or opening any US-based bank accounts. This sanction would cut the Bank of Dandong out of the offshore US dollar system and prevent it from financing legitimate China-US trade. Cutting the Bank of Dandong out of the US banking system would not cause much harm to the American firms (the bank is among the smallest banks in China; according to the Treasury, it is the 148th-largest bank in China, out of 196). However, although it's unclear how badly sanctions would hurt the Bank of Dandong, they would certainly hurt it more than the American economy, because nearly one-third of Dandong's US-dollar transactions from 2012 to 2015 were routed through American banks. Threatening to selectively sanction Chinese banks that might be facilitating North Korea's nuclear and ballistic missile programs — especially if the US Treasury starts with small banks and gradually ratchets up the pressure by targeting larger ones — is credible, because the Treasury can do it without inflicting unacceptable financial damage on American firms. EO 13810 gives American policy makers a scalable tool that can be calibrated to catch Chinese policy makers' attention in a way that grandiose threats cannot.
Third, these new sanctions are the most aggressive unilateral American decision on North Korea in some time. Despite the Trump administration's love of unilateralist rhetoric, it has turned to the United Nations Security Council (UNSC) to address North Korea's ballistic missile and nuclear weapon programs three times since Trump's inauguration. While there are good tactical reasons why Washington continues to turn to the UNSC, Beijing cannot take it for granted that the United States will continue to do so in perpetuity. These new unilateral sanctions are meant not just to nudge China into cooperation by inflicting pain on Chinese companies but also to send a message to Beijing: if Washington is not getting the cooperation it needs, it is willing to sidestep the UNSC and cut China out of its efforts to change North Korea's behaviour. While bilateral Sino-American cooperation is of course possible, EO 13810 suggests that China could lose control of Washington's efforts if it does not give the White House what it wants.
The US Congress is also of the same mind as the Trump White House. On Tuesday, November 7, the Senate's banking committee unanimously endorsed a draft bill that would codify parts of EO 13810 into law and give the Treasury additional statutory powers to impose secondary sanctions on companies and people who work with North Korea. The legislation — named after Otto Warmbier, an American student who died after being held in a North Korean prison — could either constrain the president or strengthen his hand in future talks with Xi, depending on how events unfold. Regardless of how Trump uses an activist Senate though, the new legislation is a signal that Congress is increasingly willing to take on foreign policy making and act as a constant, steady presence on a few key national security issues. In other words, when Trump leaves office, secondary sanctions will stay on the books. 
Does Washington Now Have Beijing's Attention?
The initial reaction of the People's Bank of China — instructing Chinese banks to cease doing business with North Korea — suggests that Washington grabbed Beijing's attention. The real test will be whether the Chinese government can or will enforce its prohibition on Chinese firms dealing with North Korea in the long run.
This is an open question with no obvious answer right now. The Communist Party of China (CPC) held its Nineteenth National Congress in October. As expected, General Secretary Xi Jinping cemented his hold on power, and added his name and ideology to the CPC's constitution. Xi's dominance in the CPC (and, therefore, the Chinese government) could be a positive thing for the United States' efforts to influence Pyongyang via Beijing. A politically secure Xi and a unified government in Beijing may be in a good position to make hard decisions about China's relations with North Korea and to enforce and follow through on those painful choices. However, a unified CPC and an emboldened Xi could, for the same reasons, be an impediment to American efforts to isolate North Korea, if the Chinese government determines that the long game — that is, securing China's geopolitical supremacy in East Asia — is imperilled by too much cooperation with the United States. A confident CPC under the unquestioned leadership of Xi may be unwilling to trust an American president who does not have a firm grip over his own party, and whose re-election in 2020 cannot be taken for granted. After all, while the incentives for the Chinese and American governments to cooperate in the short run are obvious, diametrically opposed Chinese and American interests (for example, over the South China Sea, the future of the Korean peninsula, or Taiwan, province of China) make sustained cooperation a tougher goal.
The stage is set for a potentially productive phase in relations between Washington and Pyongyang. While China has always been a party to the conflict due to history and geography, the United States is now demonstrating a willingness to inflict financial pain on Chinese firms, further drawing Beijing into the fray.
Parts of the US government are making it clear that there is no quick solution to the impasse between the United States and North Korea. US National Security Advisor H. R. McMaster has suggested that the American government needs "to be a little patient here for at least a few months," to determine if its policy efforts are working. But as Trump continues his tour of Asia, don't pay too much attention to his or Kim Jong-un's rhetoric. The real action looks like it will be between the governments in Washington and Beijing.