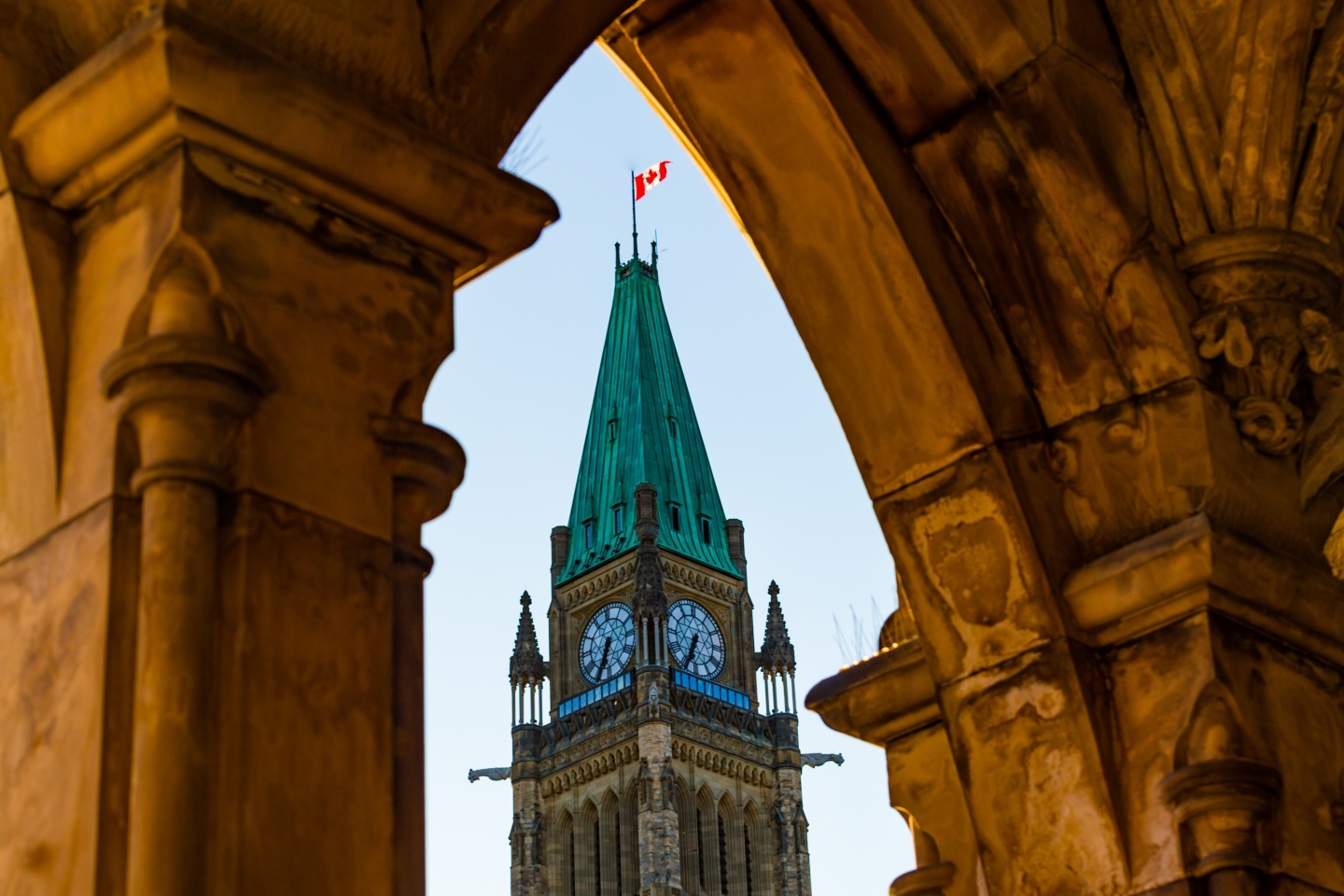 The results of the trade talks in Beijing between China and the United States makes one thing clear: the major issues underlying the trade negotiations are here to stay and Canada finds itself stuck in the middle and pressured to pick a side.
The elephant in the negotiation room is the technological rivalry between China and the United States. As the former seeks to match the latter's place at the pinnacle of technological supremacy relevant to both economic prosperity and national security—technology like semiconductors, telecommunications and artificial intelligence.
The United States, in turn, intends to counter this challenge. But, headline issues like trade deficits and intellectual property protection, and even market access, only scratch the surface of the not-so-friendly competition that now defines the US-China relationship.
Intellectual property protection in China has been rising rapidly over the past decade.
The big issue with respect to intellectual property in Washington's confrontation with Beijing is that the Chinese firms have amassed a large war chest of critical technology patents, and the Chinese economy is increasingly developing capacity for innovation that is independent of that of the United States.
In the realm of technological standard-setting, China is actively defending the interests of its multinational firms in global standard-setting bodies—much like the United States has successfully done for decades. Chinese semiconductor chip technology, has seen notable progress in recent years, with firms like Huawei and state-owned Tsinghua Holdings making the ranks of top 10 semiconductor chip designers.
To be sure, this is partly a result of what have been called 'forced' technology transfers and other clandestine patent and trade secret acquisition by Chinese firms (not dissimilar to past practices by firms and governments in Japan, Korea, Taiwan, Province of China and even the United States). But China's technological dependence on the West is declining, and Beijing is increasingly moving to enforce strong IP jurisprudence as its own firms develop—notably Huawei—and invest heavily in research and development, and compete with American national champions like Qualcomm and Cisco.
The impact of this great competition has already produced results, with China pushing full steam ahead with policies of technological self-sufficiency, given added impetus by the brief but consequential ban on the United States ban on sales of technology products to state-owned firm ZTE last year.
But while much of the world's focus is on China's technological ambitions, American actions are no less significant for international trade and investment. The United States is increasingly pressuring allies to avoid dependence on Chinese technology. Canada is caught in the middle.
Canada is the last of the Five Eyes security pact countries (which includes Australia, Canada, New Zealand, the United Kingdom and the United States) to hold out in banning Huawei from supplying 5G infrastructure technology. To ban it risks greater confrontation with China but to not, further alienates Canada from the United States.
Canada is not alone in debating the choice of taking sides in the dividing lines being drawn through this technological confrontation. Germany—another important United States ally—has also so far resisted the ban despite American and European pressures.
Spying might be a legitimate concern on the part of US authorities, but surely it is not the only consideration. What alarms policymakers in the White House is that a firm from a country outside the worldwide US-led Atlantic and Pacific network of military alliances is developing rival telecommunications technologies—to say nothing of the importance of China's own market to United States' technology firms.
Irrespective of Huawei CFO Meng Wanzhou's fate and the firm's fortunes in looming Canada's 5G implementation, Canada will be under increasing pressure to choose sides in the technological great-power rivalry between its neighbour (and closest ally) and a rising, dynamic economic power.
However, as we have learned from being at loggerheads with China over the arrest of Meng Wanzhou, there is much to lose and little to gain in instinctively taking sides. Canada economic welfare depends on having healthy relationships with both China and the United States. Unless we devise a strategy on how to navigate this evolving and dynamic economic and technological (to say nothing of security) confrontation between the status quo power and rising one, we will continue to be collateral damage in the years—and perhaps decades—to come.
This article originally appeared in The Hill Times.