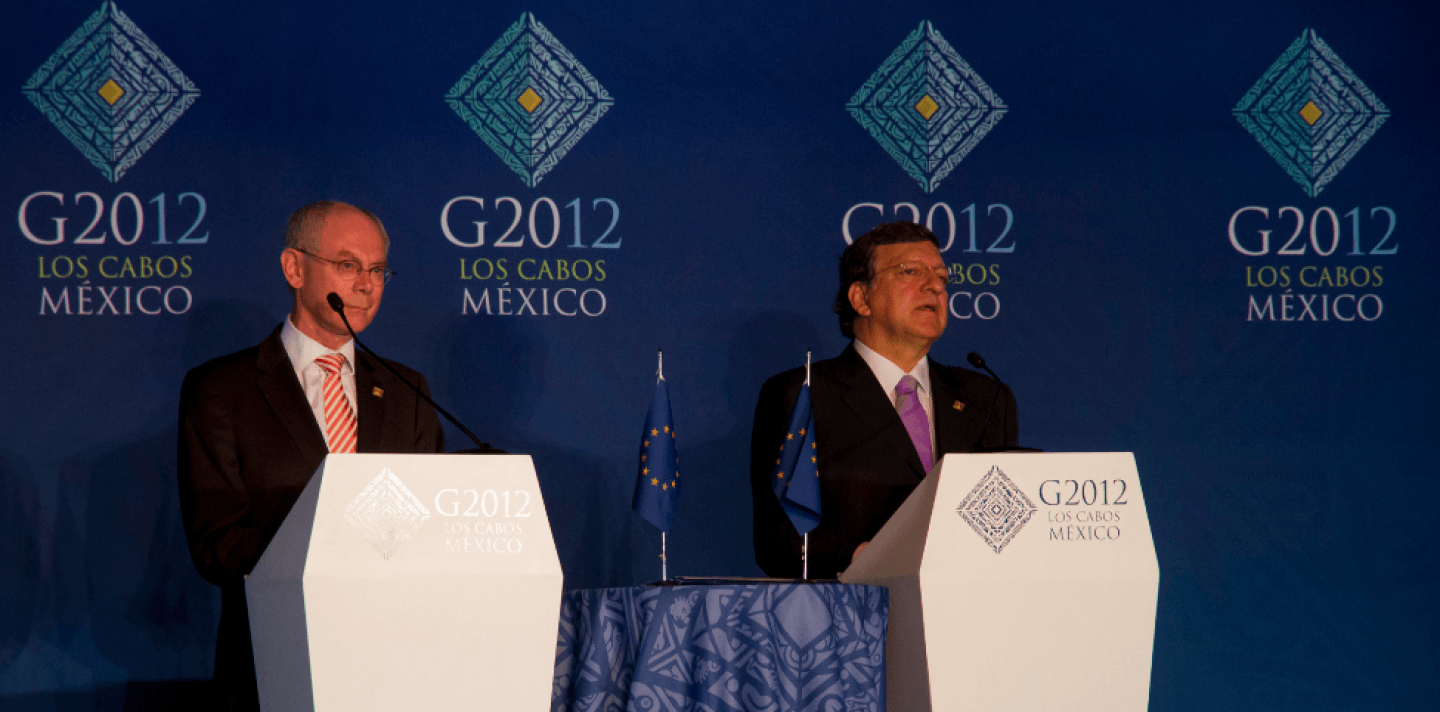 What the world is witnessing in the Los Cabos G20 Summit is one more step in a sequence of global and regional summits which define the process by which governments of major countries work through the complexity of global challenges and their relations with domestic politics. 
This morning in Los Cabos, Jose Manuel Barroso, the President of the European Commission and Herman Van Rompuy, President of the European Union, gave a joint press conference. In it, EC President Barroso said, that content is more important than pace in the economic reform process in Europe.
Content is certainly important from an operational point of view, but it is pace that is critical from a political point of view. 
In Los Cabos, leaders of the non-European G20 countries are pressing European leaders for action, and action soon.  In return, Mr. Barroso said that he expected the G20 to express confidence in Europe and its capacity to address its problems. 
There will be another European summit by the end of June; preparations of proposals on a banking union and structural reforms are being targeted for September.  Reforms take time, Barroso said.
But markets are impatient; and anxious publics and worried governments in the rest of the world are expecting concrete steps and specific actions by Europe. The pressure is rising on Europe to deal. Tensions are increasing. That is part of what summitry is about: for countries to put the heat on each other to do domestically what the rest of the world needs them to do and to avoid systemic risk. It is a messy and sometimes ugly process, but applying pressure is what it is all about. 
President Barroso was visibly angry at the end of the press conference today when a Canadian journalist asked him to explain why North Americans should expose themselves to risks from Europe. What Barroso's anger revealed was that he is feeling the pressure. He also seemed to know how to apply it. 
In Los Cabos, leaders of the non-European G20 countries are pressing European leaders for action and they want it soon.