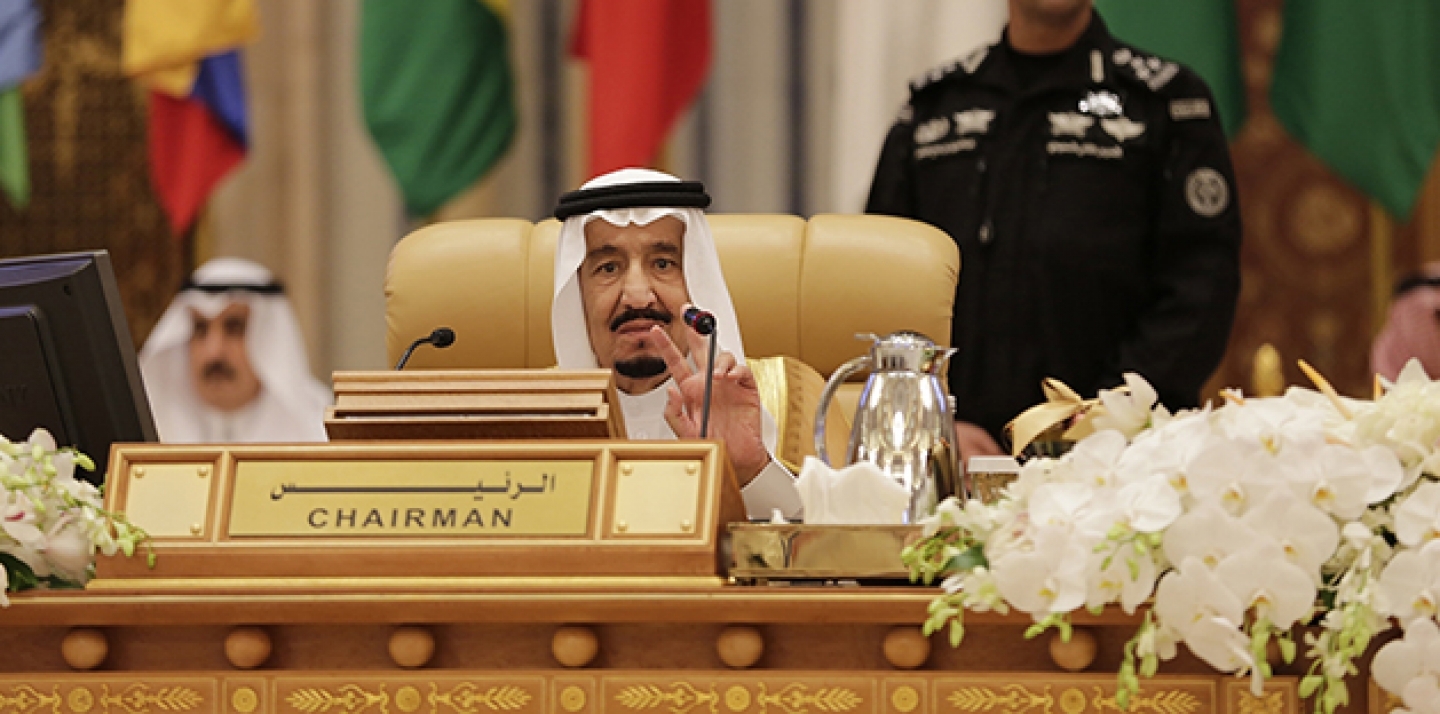 Global economic surprises in 2015? There were a few. For me, the biggest was Saudi Arabia's willingness to forego hundreds of billions of dollars in revenue to cripple its emerging competitors in the global oil market. One of the quieter members of the G20 reminded everyone why it has a seat at the big table.
This time a year ago, many assumed Riyadh's price war with higher cost producers of oil would be a temporary; the world's largest oil exporter eventually would use its dominant place in the Organization of Petroleum Exporting Countries to move the cartel to curb production and reverse the free fall. Didn't happen. Crude dropped 36 percent last year after plunging more than 50 percent in 2014, forcing North American producers to bail on expansion plans and fire thousands of workers. Canada suffered a recession, as oil wealth evaporated and business investment plunged. Russia's economic crisis deepened, and emerging markets broadly struggled amid the chaos in commodity markets. Last year was overall a lousy one for the global economy. That wasn't all Saudi Arabia's fault, but it must accept a share of the blame.
With his country's grip on the global oil market restored, one might have assumed King Salman would relent in 2016. But it appears he isn't finished. Saudi influence kept OPEC from setting a production limit at the cartel's last ministerial meeting in December, leaving the world's lowest cost producers of crude to export as much as they want. Saudi Arabia's dangerous rivalry with Iran offers another incentive for Riyadh to keep on flooding the market, according to Angelo Katsoras, a geopolitical analyst at Montreal-based National Bank of Canada. Iran is about to be let out of the straightjacket of economic sanctions applied by the international community over its nuclear program. Salman's actions ensure Tehran will earn significantly less from oil exports than it did before the sanctions were applied. That will impede the country's economic recovery and undermine its ability to bankroll the various Shiite factions fighting Sunni forces backed by the House of Saud.  
The notion that Saudi Arabia would pump oil at record levels simply to hurt a rival is perverse; it suggests an image of Riyadh self-flagellating as it simultaneously lashes its enemy. Yet there was little rational about Salman's decision to break the North American oil industry, either. The gambit wrecked Saudi Arabia's finances, cracking the foundation of the country's dominant position in the Middle East. Some 80 percent of the government's revenue comes from exporting oil. In 2012, Saudi Arabia had a budget surplus equal to 12 percent of gross domestic product. Now, the country is facing a deficit of about 22 percent of GDP. The IMF says it would take a crude price of $106 per barrel to balance the current deficit. West Texas Intermediate, the US benchmark, closed at $33.97 (US) on Jan. 5, the lowest in seven years.
Salman could have used his country's impressive stockpiles of cash for any number of productive things. He has chosen to diminish them on defending his country's regional and global influence. Saudi Arabia last year launched an ongoing air assault on Shiite rebels in Yemen and increased military aide for the rebels fighting Bashar al-Assad's regime in Syria. (Iran is on the opposite side in both conflicts.) Saudi Arabia plans to boost defense spending to $62 billion (US) by 2020 from $49 billion in 2014, a 61-percent increase that would move the country to No. 5 on the league table of global military spending from eighth currently, according to Katsoras.
By courting geopolitical conflict, Salman risks political upheaval at home. The decision this month to execute Shiite cleric Nimr al-Nimr along with a few dozen convicted al-Qaeda terrorists surely will inflame Saudi Arabia's Shiite minority. The kingdom's traditional method for keeping the peace is to purchase it. The House of Saud has used the country's oil wealth to provide for free health care and education and to support a bloated public service that serves as source of jobs. When public unrest swept the Arab world in 2011, the Saudi regime countered calls for democracy with a $133-billion (US) package of sops that included raises for government workers, cheaper housing, and enhanced jobless benefits. (The unemployment rate of Saudis aged 16-29 is almost 30 percent.)
The longer the price of oil stays around $30, the more difficult it will be for Saudi Arabia to continue operating in this manner. In a December report on the country's finances, Katsoras of National Bank predicted that fast depleting reserves would force Riyadh to negotiate production cuts with other OPEC members within 12 months. The hotting up of the rivalry with Iran complicates that outlook. At the end of 2015, Salman surprised some with a budget that unveiled a five-year plan to "gradually" raise energy, gasoline and water prices, among other austerity measures. The International Monetary Fund and others for years have called on Saudi Arabia to do away with its price-distorting subsidies. But the idea was to use the savings to make the economy less reliant on crude, not to facilitate the creation of a massive oil glut, and certainly not to finance a big increase in military spending.
Saudi Arabia caught the world off guard in 2015. That won't happen this year. It now is clear the country's rulers are capable of most anything.
Saudi Arabia caught the world off guard in 2015. That won't happen this year. It now is clear the country's rulers are capable of most anything.