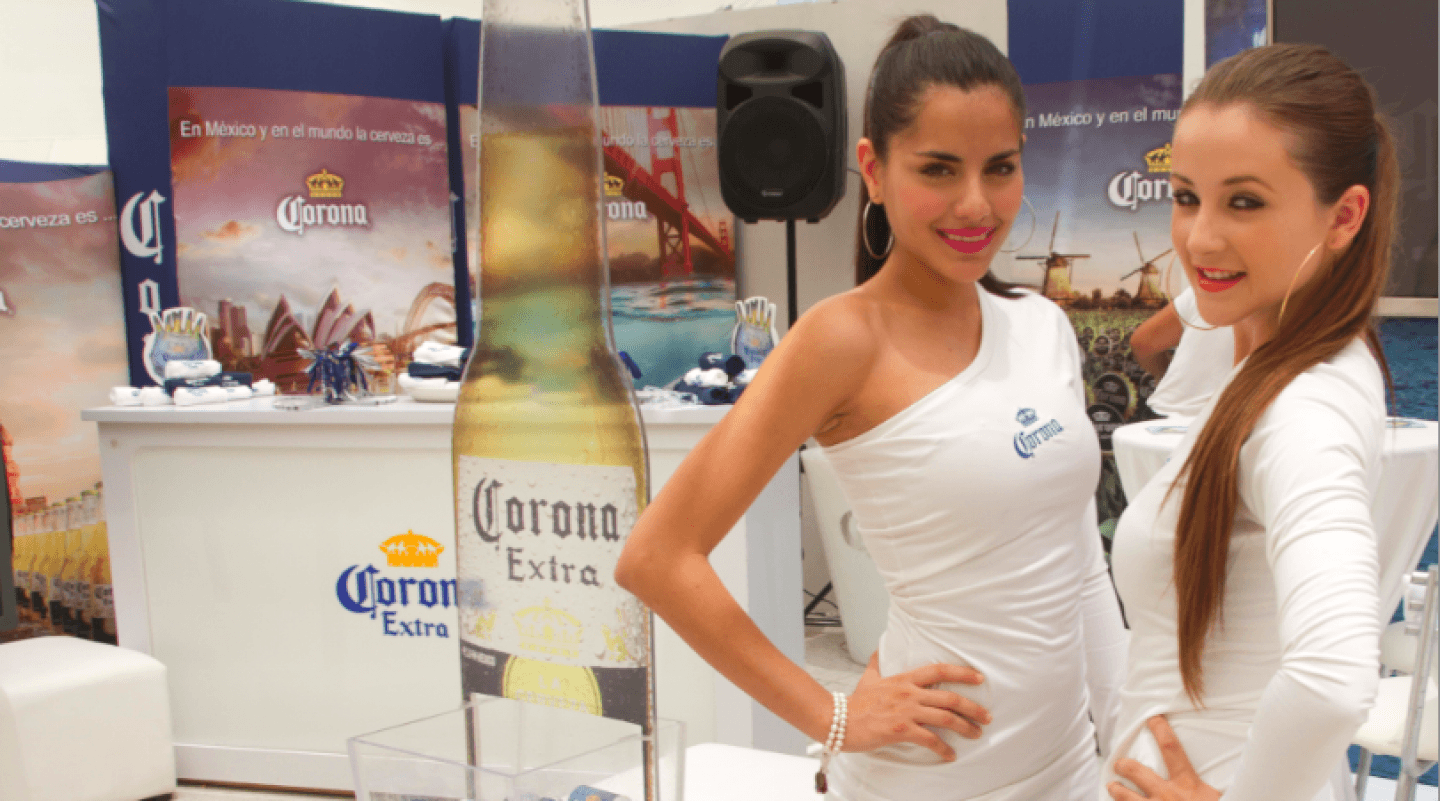 The hot sun, waving palms and white sandy beach were the first clue.
The pretty team of Corona beer girls only reinforced the impression.
It was clear at the outset that this was going to be a more exotic G20 experience for 1,000-plus international journalists than at other recent summits.
 The Los Cabos G20 Summit in Mexico, June 8-19, 2012, is my fourth – CIGI also sent me with a team of G20 experts to work with the media at summits in Toronto 2010, Seoul 2010 and Cannes 2011.
Every G20 summit has an International Media Centre, serving as a three-day temporary office to hordes of reporters, columnists and TV crews from all around the world. They mostly work the same way:  You get accredited by waiting out months of red tape. On arrival, you check in, get a security badge.
You also get a loot bag: a G20 pen and mug, tourist map, local trinkets (after the Cannes G20 last year, my wife especially appreciated the L'Occitane samplers of Shea Hand Cream and Almond Shower Oil).
Then you plop down at a table with your laptop and get busy interviewing and writing, for the audience back home.
This is where the differences, from summit to summit, start to show up.
First, there's the press centre's design. In Toronto and Seoul, we worked out of vast rooms at modern convention centres – the size and style of airplane hangars.  You could see all 1,000 journalists at one glance, except for the largest teams hidden away in their own cubicles (Reuters and Associated Press arrive with 20 people each; and the larger TV networks have high-tech control rooms).
In Cannes, the press centre was in the basement of the film festival centre – no windows, just lime green tables, lime green carpets and the faint smell of wet dog.  
In Los Cabos, we're at the Grand Faro hotel, set on a come-hither beach with waving palms.  The press centre is distributed across a dozen salons that can seat up to a couple of hundred people each (this makes it a challenge to find any particular reporter – wandering from room to room, in a version of "Where's Waldo?").
Then there's the food and drink. It's always free to the media at any G20 press centre, in buffet style, within certain hours (and coffee, pop and water around the clock).  But the quality and variety of fare differs.
Toronto offered excellent burgers, pastas and a range of Ontario craft beers and Niagara and B.C. wines.  Seoul – to the disgruntlement of many ink-stained wretches – provided no alcohol at all; the noodle dishes were tolerable. Cannes had a tasty selection of French wines to accompany seafood, lamb and salads; but the wait staff were aggressive, trying to force unruly journalists to sit in specific chairs, instead of letting them choose their tablemates.
In Los Cabos, one can visit the press centre's poolside bar for rounds of Coronas or margaritas, all on Mexican President Felipe Calderone's tab; and dinner at the Los Olas oceanside restaurant is terrific, if just for the gentle Pacific breezes.
Amid this alluring scenery, even security seems relaxed. Yes, all around town you can see soldiers in cookie-dough camouflage manning tactical vehicles with gun mounts, and the roads are lined with 3,000 federales in black uniforms, bullet-proof jackets and helmets (they must be perspiring buckets in this tropical heat).  But security screening at the press centre is a cakewalk, compared with earlier summits.
It's cute to see a couple of press-centre staff using mirrors on sticks to scan the underside of arriving taxis – because by the time the cabs pull into the front driveway, it's too late to think about bombs. In Cannes, taxis couldn't get within a kilometre of the building. No protesters can be found in Los Cabos; some hotel rooms here go for $2,000 a night.
All of this is mostly irrelevant to how journalists do their jobs. They're trained to cover the news in any kind of environment – whether war zones or the posh picnics of a Queen's Jubilee. A tastier sandwich isn't going to change the story.
But it is interesting to contrast the seductive aura of this lush resort with the significant challenges facing world leaders. The global economy is on a knife edge, in some analyst's views, with only a few weeks left for the euro zone to tackle the tough decisions posed by its sovereign debt crisis before financial chaos erupts. Syria's cauldron of bloodshed is approaching a boiling point, with major powers picking sides behind the scenes. Global warming continues unabated despite growing worldwide alarm about its potential damage to crops and long-term prosperity.
Despite the severity of the problems, effective and collective action by the major powers on any of these fronts seems beyond their current will – due in part to constraints at home. The idea of bold political leadership seems to be on vacation.
Yes, it's lovely in Los Cabos. Baja's blissful beauty is a delight for G20 politicos, staff and journalists alike.  But look yonder; is that an exceptionally large wave advancing toward us from the turquoise horizon?