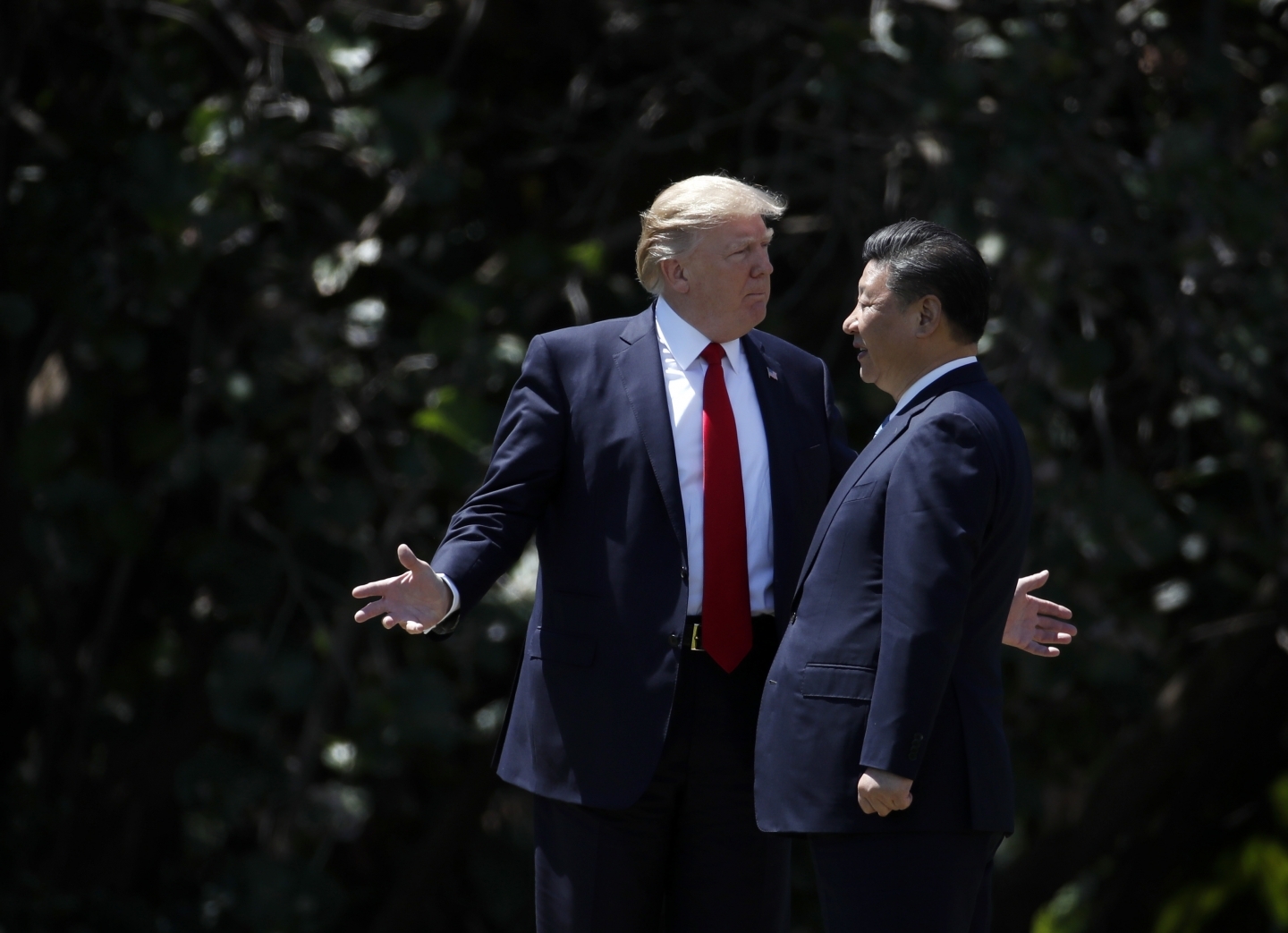 The fact that news coverage leading up to this year's Group of 20 (G20) summit in Osaka, Japan has largely focused on a meeting between President Donald Trump and Chinese President Xi Jinping illustrates how these meetings are transforming.
For years, the G-20 has been losing its luster as the premier global economic forum, transitioning to a platform for communication, negotiation and power struggle between major economies.
In many ways, the Trump administration has accelerated this change. He has rejected the multilateral spirit of the group, opting instead to distort it into a series of independent bilateral meetings.
For instance, ahead of this year's meetings, he threatened a 25-percent tariff on $300 billion of Chinese imports if Xi refused to meet on the sidelines of the G20.
But at what point do the "sidelines" become the main arena? The fact that a Trump-Xi meeting has become the focus of the Osaka summit might induce a strong sense of déjà vu. After all, the last G20 summit, a mere six months ago in Buenos Aires, was similarly overshadowed by US-China trade talks.
In the wake of a breakdown in trade talks, the US has pushed China into a corner. This latest tariff threat, in addition to its ban on Chinese technology firms and increased involvement in Hong Kong and Taiwan, is a clear indication that the two powers are decoupling, and American containment of China's economic rise has become an overt policy.
In response, Beijing believes it doesn't have a better alternative than to be tough with the Trump administration's maximum pressure. China's official rhetoric goes something like, "If you don't want a win-win negotiation, we're not afraid of a lose-lose situation."
On top of its trade measures, China has started to leverage its relationship with North Korea in order to better position itself in trade negotiations.
The effects of this lose-lose situation are starting to come to fruition. Tariffs have damaged both sides. In the US, farmers, retailers, investors and consumers have all started to feel the pain. In China, significant public debt has been required to prop up the economy.
However, the purpose of China's tough approach is to bring the US back to the negotiating table. Facing slowing growth and weakening confidence in its economy, China has demonstrated flexibility and openness toward further trade talks and has emphasized its continuous support for multilateral institutions and further economic liberalization.
All things considered, all parties, including the US and China, are expecting the trade talks to resume. In the lead up to Osaka, we're even starting to see signs of this.
For example, China's official news agency announced on June 25 that negotiators from both sides had talked over the phone and will continue their communications under the directives from leaders in the two countries.
US-China relations are significantly different from a decade ago, and they will likely continue to shift. Tough structural issues will persist in their bilateral relationship, such as disputes over intellectual property, China's industrial policy, state subsidies and their fierce competition in technology.
It will not easy be for the US and China reach a deal anytime soon given the tough attitudes and measures from both sides. But even a signal of de-escalation and reopening of trade talks coming out of Osaka could be enough for world economy to get back on track, at least temporarily. For China, a de-escalation would be something on which it can claim progress.
This G20 summit should be an opportunity to start working on a solution. The de-escalation of the US-China trade war is a priority for everyone. Warnings from the International Monetary Fund and other international organizations about the negative impacts of a prolonged trade war, along with pressure from the countries caught in the crossfire, could be catalysts.
The days where the G20 was a multilateral body, built to facilitate a shared stewardship of the global economy, seem to be fading. As we saw in Buenos Aires and as we're seeing in the lead-up to Osaka, the multilateral meetings have become the sideshow.
Bilateral meetings that used to occur on the fringes of the G20 have become the main attraction. 
Despite the troubling trend away from multilateralism, the fact that G20 is still a forum for international dialogue, in one way or another, offers a glimmer of hope. Osaka will give world leaders another chance at bringing Trump and Xi back into the fold.
The US-China trade war poses a real threat to the global economy, and the summit is poised to offer an opportunity for steps, however small, toward a global resolution.
This article first appeared in The Hill.