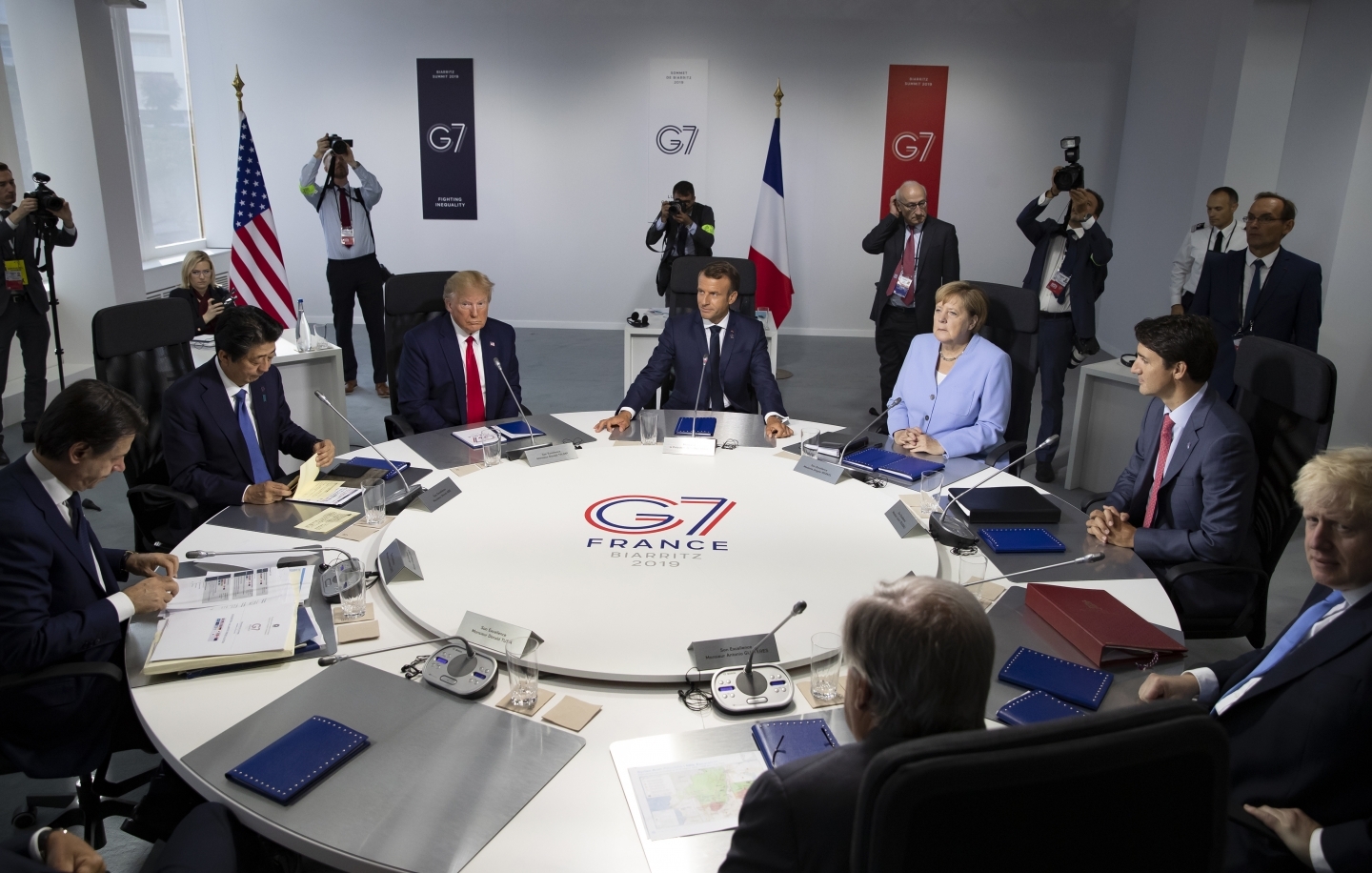 Expectations for Emmanuel Macron's Group of Seven (G7) summit in seaside Biarritz were low. The club's members were so stubbornly divided on issues ranging from climate change to Russia that it was unclear why they should even meet. And all that anyone remembered from the previous meeting in Canada was US President Donald Trump reneging on the joint statement over Twitter on his way home.
So, it was no surprise that the French president ended up overseeing one of the more chaotic G7 summits. But instead of succumbing to the chaos, Macron worked with it, creating a template for how summitry might succeed in the Trump era. He managed to at least create the impression of movement on a handful of important geopolitical issues, including Iran's nuclear ambitions and an overhaul of the World Trade Organization. That's more than other recent hosts can say, and it keeps alive the possibility that the club of wealthy democracies still has a role to play, if a diminished one.
The key to Macron's successful formula was accepting the G7's limitations. He avoided asking leaders to commit to more than they could, which shifted the focus to matters on which they agreed. And he stayed away from grand commitments that would have rung hollow without China and other emerging powers around the table.