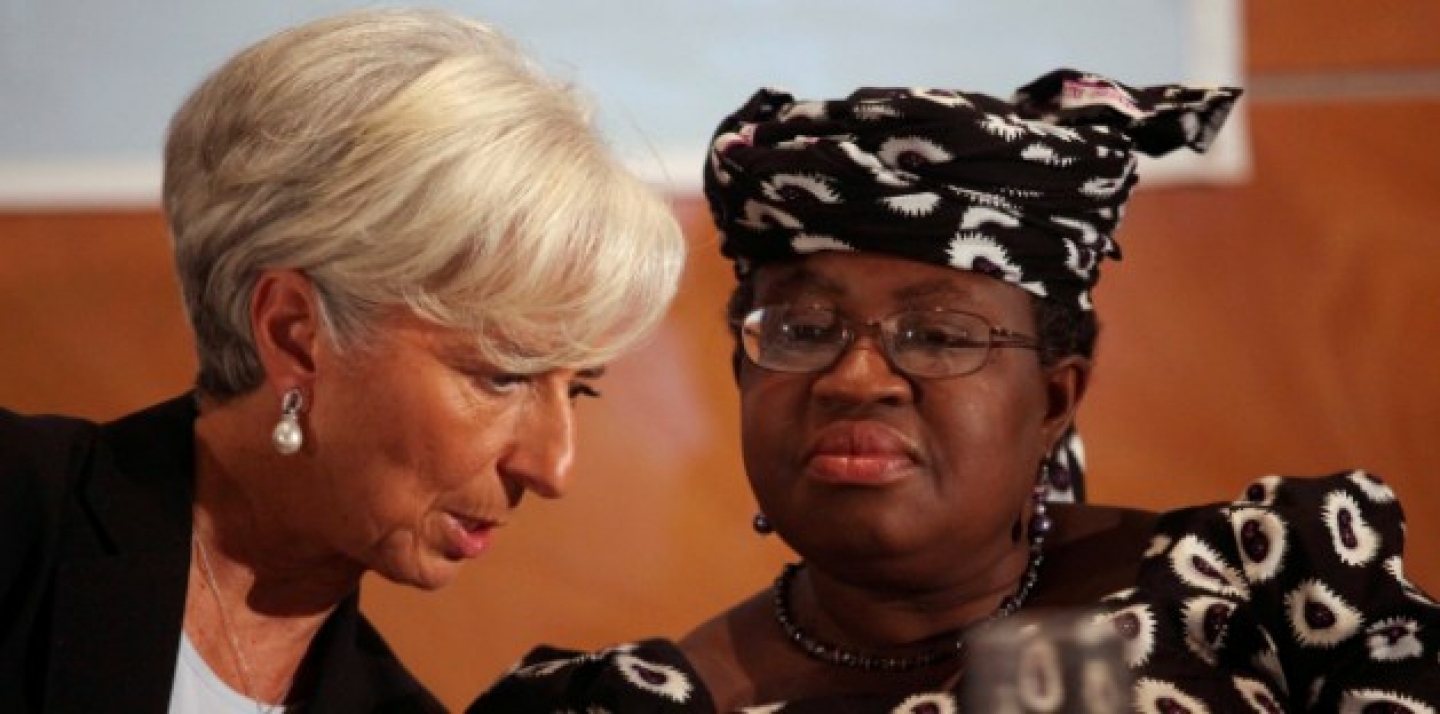 I had the pleasure of hearing Dr. Ngozi Okonjo-Iweala speak yesterday at the Brookings Institution. She is a known figure in economics as the Nigerian minister of finance, but is even more known today for having challenged the US-European convention of having an American at the helm of the World Bank.
Dr. Okonjo-Iweala spoke of the euphoria from having Africa support her to lead the World Bank. She said she got the call from Nigeria's president to offer her continent and country's nomination.  She said yes, with pride. Although she did not get the position, attributable to US politicking at the World Bank Executive Board, she will clearly remain a power to be reckoned with. Dr. Okonjo-Iweala did not dwell on the failure to have a meritocratic leadership process. Instead, she shared fascinating ideas about global economic and Nigerian development challenges. Some of those thoughts are as follows:
Developing countries are facing familiar and new challenges in development and economic growth. Food prices have increased back to international levels that existed before the global financial crisis, she reminded us. Food price uncertainty is a real challenge for developing countries, as high prices contribute to greater poverty. Nigeria already spends $10 billion on food imports per year.
On the fiscal side, many African countries have made great strides in responsibly managing their macro-economies. But developing countries continue to need financing for structural infrastructure. Private-public partnerships are often touted as saviours to fund such projects, but she said they can take a very long time to negotiate and secure. It is incumbent on international financial institutions and development agencies to help raise the needed financing. With that said, Dr. Okonjo-Iweala is encouraged by witnessing more South to South financing. Nigeria, for example, depends heavily on investment from South Africa. This innovation is an exciting aspect within global development.
And what about Chinese investment in Africa? She believes this financing is a good thing, but does not want the continent to revert to non-transparent processes. "We need to watch out," she says, but Chinese investment is needed throughout Africa.
The single most important challenge facing the world today is unemployment, she said. Nigeria, for example, has a rate of 23 percent. The figures are much worse in Nigeria and throughout the world economy when one examines youth employment and underemployment. The events of the Arab Spring are not lost on finance ministers. Even though growth is out there, it's not translating into jobs fast enough for local demands. Developing countries need to reconsider education beyond just primary and secondary levels. What are needed are more marketable, vocational skills. There is an opportunity to learn from Germany and South Korea, she said. Developing countries need to incentivize citizens to work and study these needed professional skill-sets.
Based on yesterday's discussion, I don't think we have heard the last of Dr. Okonjo-Iweala, and that is a good thing.
Based on yesterday's discussion, I don't think we have heard the last of Dr. Okonjo-Iweala, and that is a good thing.