The CyberCanada Senior Leadership Summit will take place on February 28 and March 1 at the Globe and Mail Centre in Toronto, engaging Canadian corporate board members, c-suite executives and government policy makers on cyber resilience. It aims to provide enterprise leaders with tools and approaches to proactively manage risk and protect assets. The Summit is a partnership of the Council of Canadian Innovators, the Centre for International Governance Innovation, Boston Consulting Group's Centre for Canada's Future, and the Globe and Mail.
Event Speakers
CIGI Senior Fellow
David Mussington is a senior fellow with CIGI's Global Security & Politics Program, effective August 2016. David works on issues centered around cybersecurity, cyberdefense and cybercrime.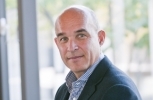 CIGI founder and Chair of the CIGI Board of Directors
In addition to his commitment to CIGI, Jim Balsillie is also the founder of the Balsillie School of International Affairs and was founding chair of the Canadian International Council. In 2013, Canada's Ministry of Natural Resources appointed Jim as the chair of the board of directors of Sustainable Development Technology Canada. In 2010, Jim was appointed to the UN Secretary-General's High-Level Panel on Global Sustainability.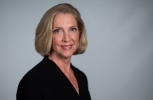 CIGI Distinguished Fellow
Melissa Hathaway is a CIGI distinguished fellow, and is contributing to the Global Security & Politics Program's research on Internet governance. Also the president of Hathaway Global Strategies LLC, she has worked as a cyber security advisor to U.S. Presidents George W. Bush and Barack Obama.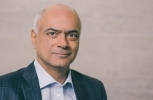 President
Rohinton P. Medhora is president of the Centre for International Governance Innovation (CIGI), joining in 2012. Previously, he was vice president of programs at Canada's International Development Research Centre. He received his doctorate in economics in 1988 from the University of Toronto, where he subsequently taught. His fields of expertise are monetary and trade policy, international economic relations and development economics.