Data is the world's most powerful asset. Any country that isn't leveraging it is falling behind. 

And data's impacts — positive and sometimes negative — are just beginning. Over the next several years the quantity, importance and speed of data will explode, with transformational impact on our economy and society. 
Canada needs a national data strategy. The Data Effect will explore the essential components of this strategy and how to make Canada a leader in the data age.  
Join us at this 8th edition of The Data Effect to map our national path forward.
Event Speakers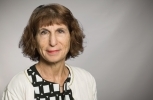 Susan Ariel Aaronson is a CIGI senior fellow. She is an expert in international trade, digital trade, corruption and good governance, and human rights. As part of her work for CIGI, Susan is currently developing a digital trade and digital protectionism strategy for Canada. She is also co-authoring a paper with Senior Fellow Patrick Leblond about China's efforts to be a leader in the digital trade sphere.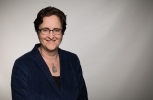 Teresa Scassa is a CIGI senior fellow. She is also the Canada Research Chair in Information Law and Policy and a full professor at the University of Ottawa's Law Faculty, where her groundbreaking research explores issues of data ownership and control. Teresa is an award-winning scholar, and is the author and editor of five books, and over 65 peer-reviewed articles and book chapters. She has a track record of interdisciplinary collaboration to solve complex problems of law and data, and is currently part of the Geothink research partnership.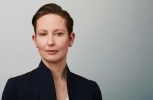 Bianca Wylie is a CIGI senior fellow. Her main areas of interest are procurement and public sector technology. Beyond her role at CIGI, Bianca leads work on public sector technology policy for Canada at Dgen Network and is the co-founder of Tech Reset Canada. Her work at CIGI focuses on examining Canadian data and technology policy decisions and their alignment with democratically informed policy and consumer protection.