The Institute of International Finance, National Stock Exchange of India, Export-Import Bank of India, and International Finance Corporation will co-host the conference.
The event will provide a unique opportunity to discuss with leading officials from India and around the world the key opportunities and challenges for sustaining momentum for economic growth, financial sector reform, and capital market development in India.
CIGI Senior Fellow Kevin Carmichael will participate at the conference.
Event Speakers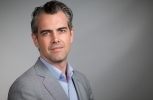 CIGI Senior Fellow
Kevin Carmichael is a CIGI senior fellow, effective October 2014. An acclaimed journalist in Canada, most recently with The Globe and Mail, Kevin will research and write on global economic governance summits and major developments in the global economy while at CIGI.